Educational Outreach Program Highlights
"Treffpunkt Goethe" is a community outreach and involvement program that includes reaching out to area schools and universities, holding high school immersion days, and sponsoring or hosting various events with cultural partners. Other parts of the program include presenting intercultural workshops to university students, hosting high school student visits and maintaining a close relationship with the American Association of Teachers of German chapters in the southeast.
---
German Career Days - "Mit Deutsch Karriere Machen"
Every fall, we visit schools across the Southeast as part of our Big German Career Days - "Mit Deutsch Karriere Machen", to speak to the next generation about how learning German can benefit them in their professional lives. Local business representatives also speak to students about how having a second language on a resumé appeals to them when looking at job applicants. Many have also used a second language to further their careers and talk about their personal experiences. Students are also given information about university programs and scholarships for American students who want to study in Germany. 
European Day of Languages
For this program, we partner with our colleagues at the Alliance Française d'Atlanta to celebrate the European Day of Languages. Local students are invited to get involved in a competition running along a specific theme which culminates in a keynote speech and panel discussion . Speakers and panelists have included: Jon Valentine, Director of Foreign Languages, Gwinnett County Public Schools, Nikki Kiefer, Mercedes-Benz, Germán Suáarez, Supervisor, World Languages & Dual Language Immersion Programs, Cobb County Schools and Thierry Kartochian, Chief Financial Officer, Porsche Cars North America.
Mathematics You Can Touch Exhibition
For two weeks in September 2016 we hosted a math exhibition from the Matematikum Museum in Gieβen, Germany. The exhibit, which appealed to all ages, gave visitors a new outlook on math, with twenty hands-on interactive stations which didn't just look at solving number problems, but focused on other things as well, such as mirrors, music, building bridges, prisms and much more.
Global Youth Ambassadors Program
The Global Youth Ambassadors Program is an initiative that targets high school students from under-served communities in Metro Atlanta and empowers them to become competitive in the global economy through leadership development, cultural competence, foreign language proficiency, service learning, and international travel. Fifteen students were with us for two weeks of language and leadership learning before embarking on an 8-day immersion trip to Berlin, Germany.
Ambassadors in Sneakers
The Young Leaders' Transatlantic Summer Academy on Human Rights is a four-week educational program which brings together youth councils from Germany and the USA. Students meet local activists, politicians, and diplomats in Atlanta, GA, New York City, NY, as well as Tübingen and Berlin, Germany. 
Annual German Business and Education Summit
Each year, we host the Atlanta German Business and Education Summit which gives local education and business leaders the chance to connect. Working with the Georgia Department for Education and the German American Chamber of Commerce, advocates from both communities can work together to shape the workforce of the future.
Federal Service Language Academy Immersion Days
Every summer, students from the Federal Service Language Academy at the University of North Georgia, make the trip to the Goethe-Zentrum Atlanta to take part in an immersion day. We completely immerse these students in the German language throughout their visit and carry out a series of research and language learning projects before solving quizzes.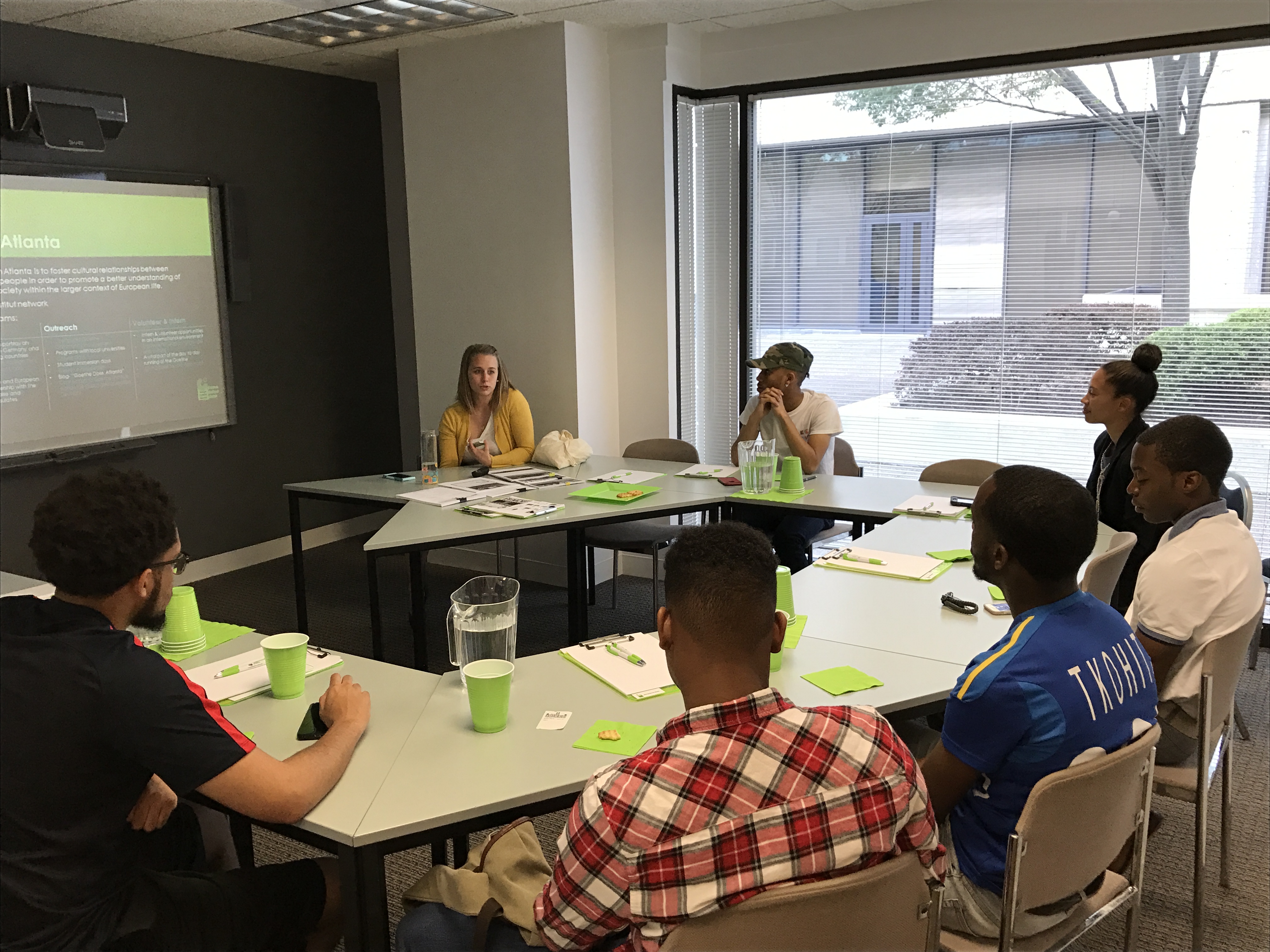 Cultural & Educational Programs
We offer a wide variety of programs designed to further our mission, including cultural programs and educational outreach to secondary schools and universities in the Southeastern region. Read more.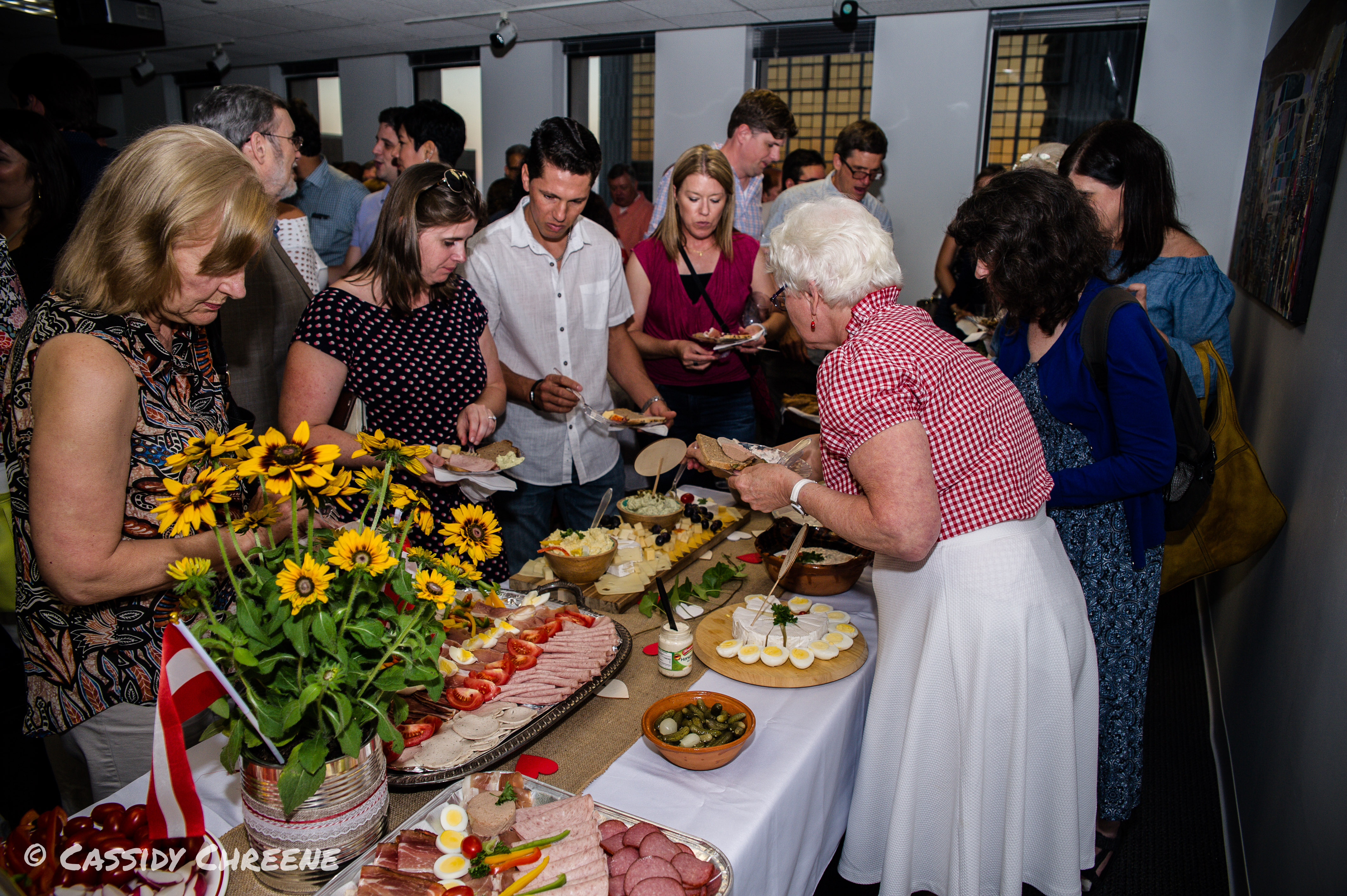 Events
European events, lectures, theater plays, author readings and family days - just some of the cultural events hosted by the Goethe-Zentrum Atlanta. Join us at our next event. Read more.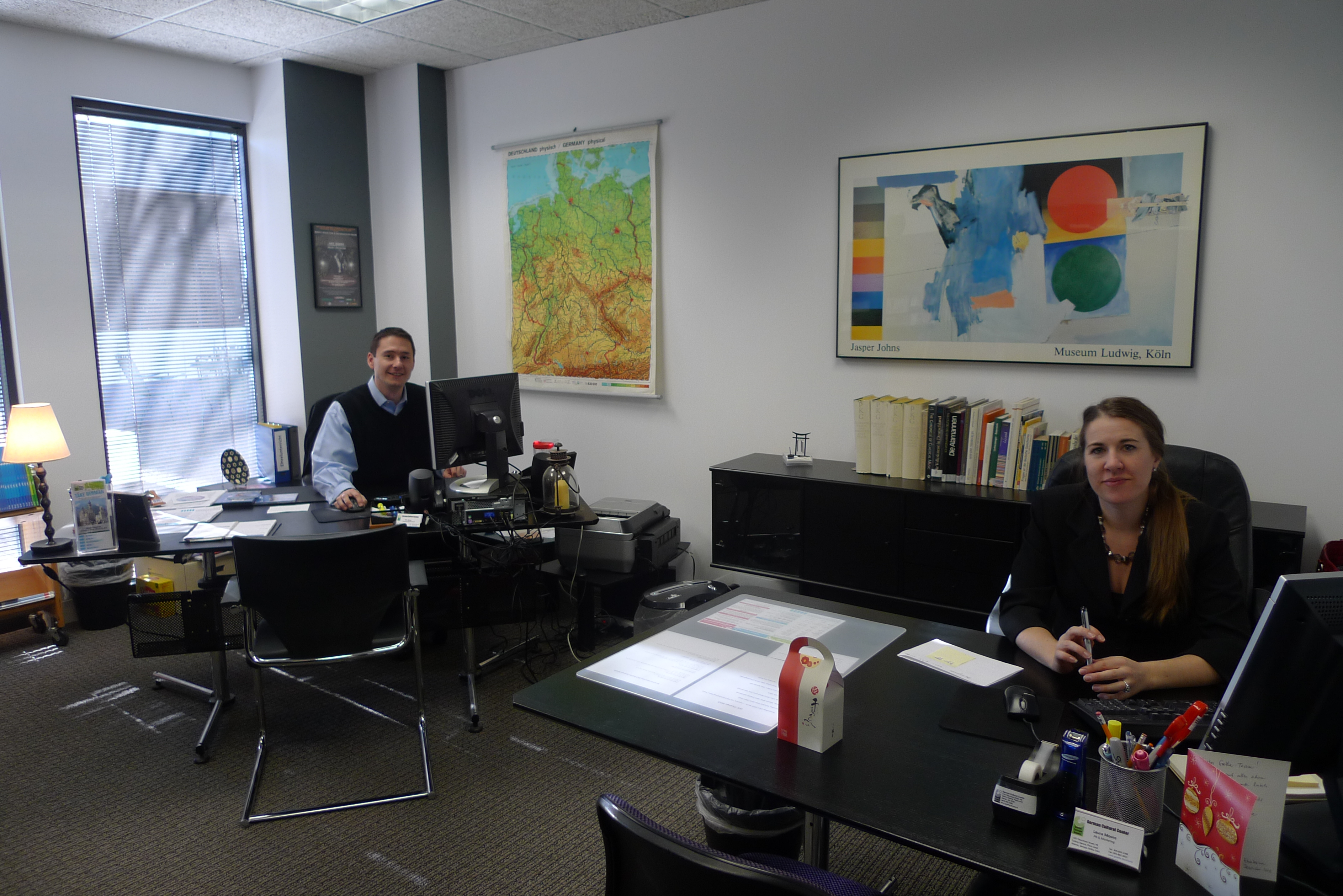 Volunteer
Give back to your local community by volunteering at the Goethe-Zentrum Atlanta. You'd be surprised at what a huge difference a little bit of your time can make. Read more.