Event Calendar
#germanlanguageday Student Competition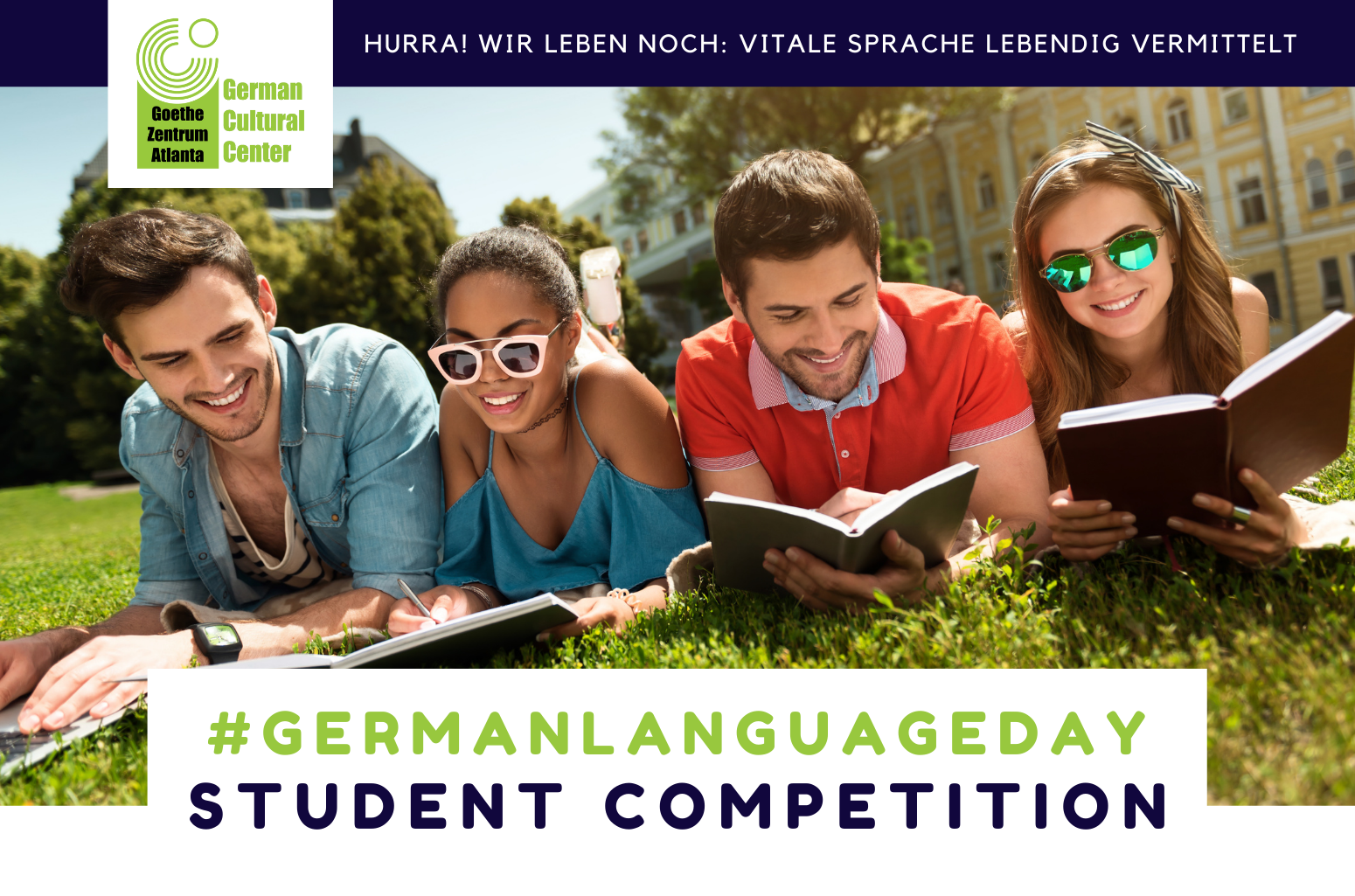 The #germanlanguageday Student Competition provides middle and high school German learners throughout the southeastern United States a chance to dive into the ever-changing German language and a modern image of Germany, shaped by globalization, technology, and COVID-19, as part of our 2021 program "Hurra! Wir leben noch: Vitale Sprache lebendig vermittelt."
The student competition is open to all students enrolled in a middle or high school German program or students in the same grade range learning German in a homeschooled environment in the Southeast (GA, AL, MS, TN, FL, NC, SC).
Below you will find the competition flyer and rubric with further information on the competition and the submission deadline as well as a link to supplementary resources.
https://tinyurl.com/germanlanguagedayflyer
https://tinyurl.com/germanlanguagedayrubric
https://linktr.ee/goetheoutreach
Submit your project via the form before September 3 at 11:59 pm: https://forms.office.com/r/CZz6vK7YMe
Viel Erfolg und wir freuen uns auf Ihre Projekte!