Event Calendar
European Science Café ft. The Climate Reality Project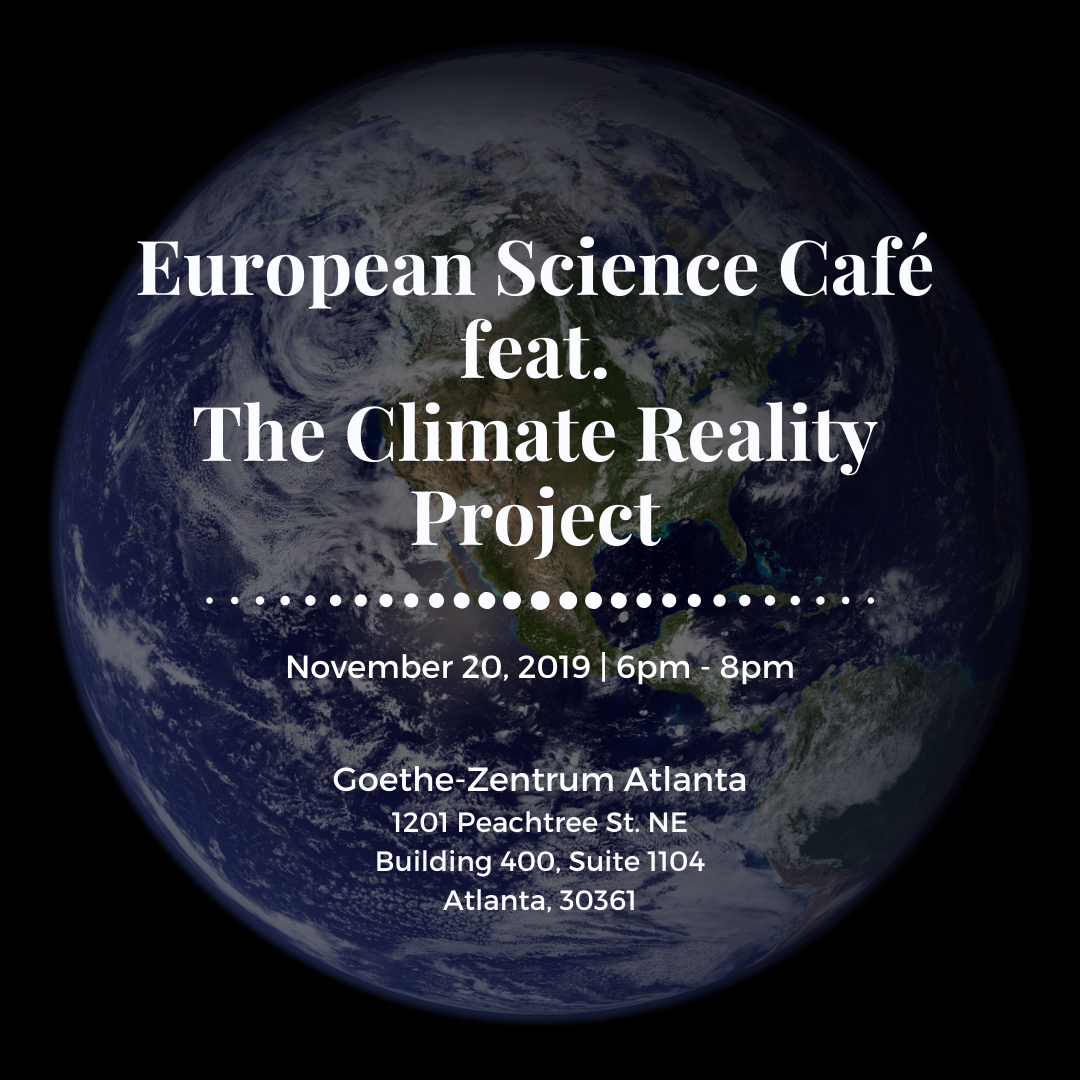 The climate crisis affects all of us - and it's up to all of us to solve it!
You are invited to join us for an informative evening on November 20, 2019, from 6 pm – 8 pm.
The Goethe-Zentrum partnered with the German Consulate General and the Climate Reality Project for November's European Science Café Event.
We will screen a German, English-subtitled, version of the Truth in 10 slideshow - a 10-minute presentation based on the popular and informative An Inconvenient Truth Presentation by former VP Al Gore. Its simple message: the climate crisis is urgent, but the solutions are at hand. After the screening, the Atlanta Chapter of the Climate Reality will feature a Panel Discussion on Climate Change - its effects and what we can do to face those challenges.
The event is free and open to the public but because of limited space we do ask you to register in advance:
https://www.eventbrite.com/e/european-science-cafe-ft-the-climate-reality-project-tickets-77886026201