Event Calendar
(POSTPONED) Film Screening: Kebab Connection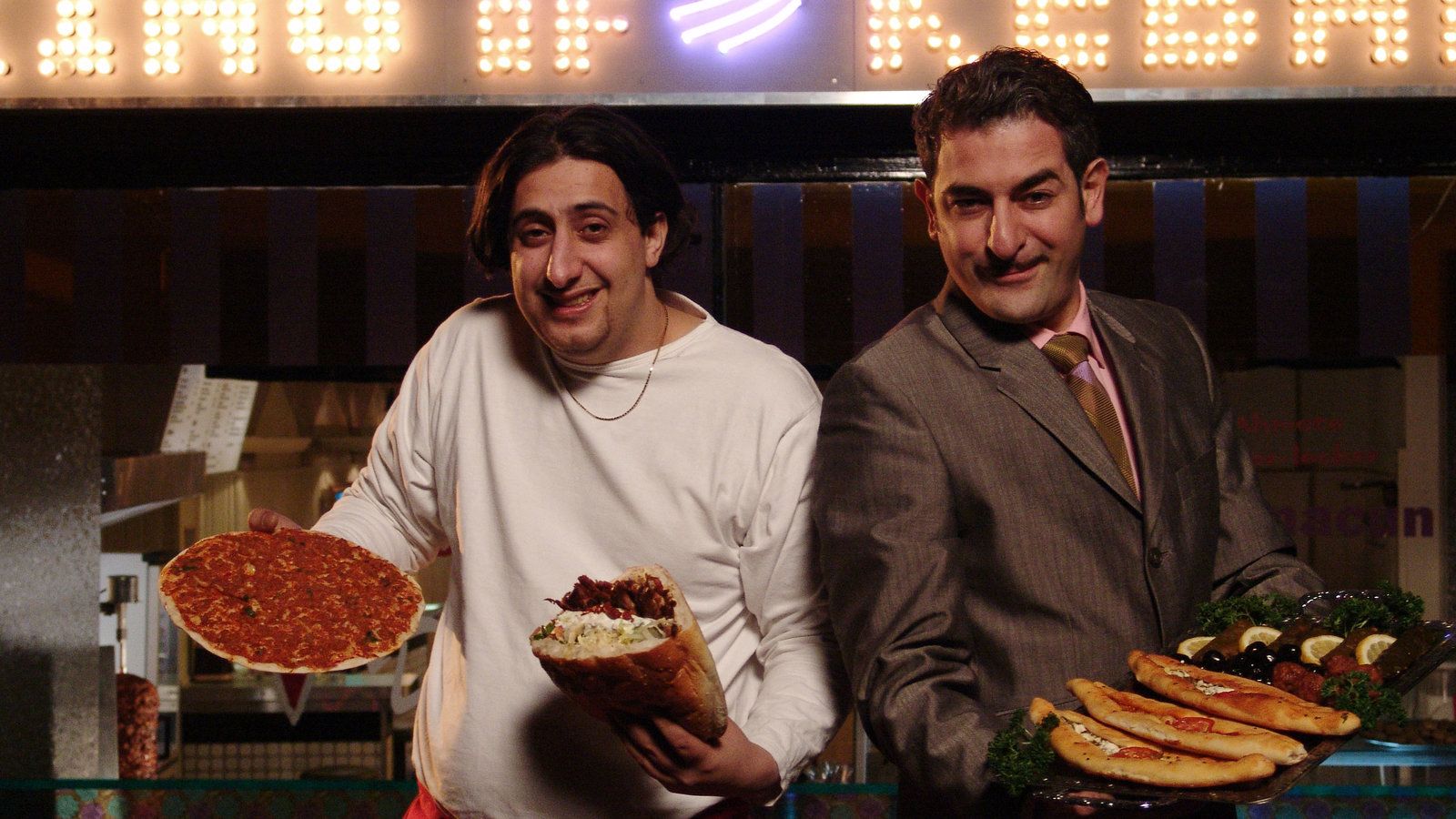 Our 2020 Free Film Series follows the theme "Multikulti Deutschland" (Multicultural Germany). Our first film highlighting the ups and downs of living in a multicultural Germany is: Kebab Connection.
In Hamburg, Ibrahim "Ibo" Secmez, of Turkish descent, wants to direct the first German kung-fu movie. For now, he makes commercials for his uncle's kebab restaurant. Titzie, an aspiring actress and Ibo's German girlfriend, finds she's pregnant. Ibo is uncertain about fatherhood - compounded by his father's disowning him for getting a German girl pregnant - so Titzie sends him packing. He makes attempts at getting it right, but as the birth approaches, he's still not ready. In the background are three thugs in search of good tripe soup and a Capulet-Montegue feud between the kebab joint and a Greek taverna across the street. Can Ibo be the glove upon that hand?
Join us Sunday, April 5 for a lighthearted look into German-Turkish-Greek relations. The event is free to attend but registration is requested. Light refreshments will be served. Films will be screened in German with English subtitles.
Photo courtesy of Kanopy.com.