Event Calendar
Bundesliga Zoom Viewing Party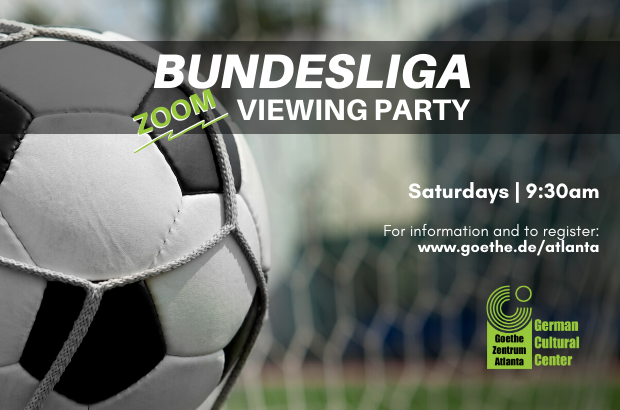 Calling all Fußball fans!
Just because we're #stayinghome doesn't mean our Bundesliga viewings have to end!
Join us every Saturday starting September 19 at 9:30 am to watch the game together in comradery via Zoom. If you haven't already, be sure to sign up for our Bundesliga Mailing List to receive the Meeting ID and Password for the weekly meet-ups, tune in on your TV to your Bundesliga channel*, and log in to the Zoom Viewing Party so you experience the ups and downs of das Spiel with your fellow Bundesliga lovers on the screen with you!
To receive our Bundesliga mailing updates including the Zoom login information and information about which teams will be playing each week, sign up at https://german-institute.org/cultural-program/cultural-program/bundesliga.html.
* Unfortunately, we can't stream the game live for everyone due to technical limitations, but you can view Bundesliga games with ESPN+ for only $5.99/month.