Event Calendar
Mach kein Theater! Episode 2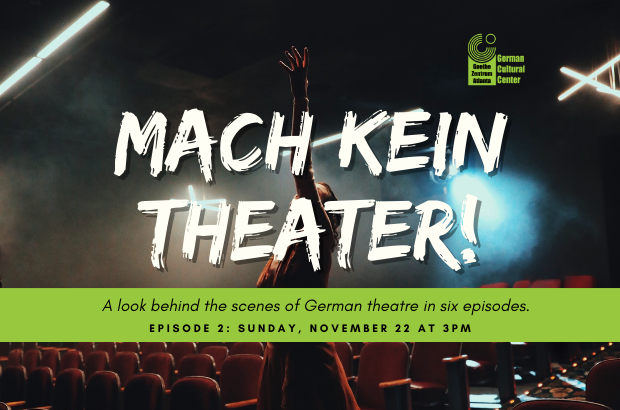 A look behind the scenes of German theatre in six episodes.
Goethe-Zentrum Executive Director Oliver Gorf invites six theatre professionals from Germany to talk about their art, their passions, and how it works in GermanY.
Episode 2: Leading a German Theatre
Leading a Theater – Carola Unser and Eva Lange are upending the common assumption of leadership, especially in an industry as traditionally hierarchical as theater – they are leading the Hessisches Landestheater Marburg as Co-Intendantinnen (artistic co-directors). This tells us a lot about their approach towards artistic choices, leading a theater, and what kind of mission they think theater as an art form has these days. We will talk about it – and so much more.
This virtual series is free to attend, but participants must register in advance to receive the Zoom meeting information.
PLEASE NOTE: When registering you will be prompted to select the tickets you wish to order. Please type the number of tickets you wish to reserve (i.e. "1" for just you, "2" for you and a guest, etc).