Event Calendar
Mach kein Theater! Episode 5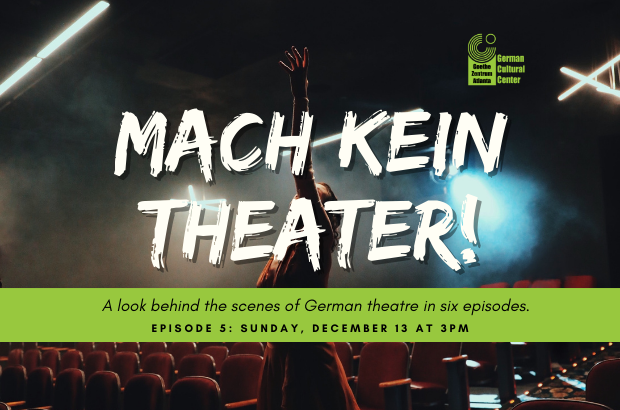 A look behind the scenes of German theatre in six episodes.
Goethe-Zentrum Executive Director Oliver Gorf invites six theatre professionals from Germany to talk about their art, their passions, and how it works in GermanY.
Episode 5: Writing for Theatre
Writing for Theater – We talk with award-winning playwright and bestselling novelist Nino Haratischvili, whose work the New York Times described as "devastatingly brilliant" and who the German weekly Die Zeit deemed "one of the most important voices in contemporary German literature."
This virtual series is free to attend, but participants must register in advance to receive the Zoom meeting information.
PLEASE NOTE: When registering you will be prompted to select the tickets you wish to order. Please type the number of tickets you wish to reserve (i.e. "1" for just you, "2" for you and a guest, etc).