Event Calendar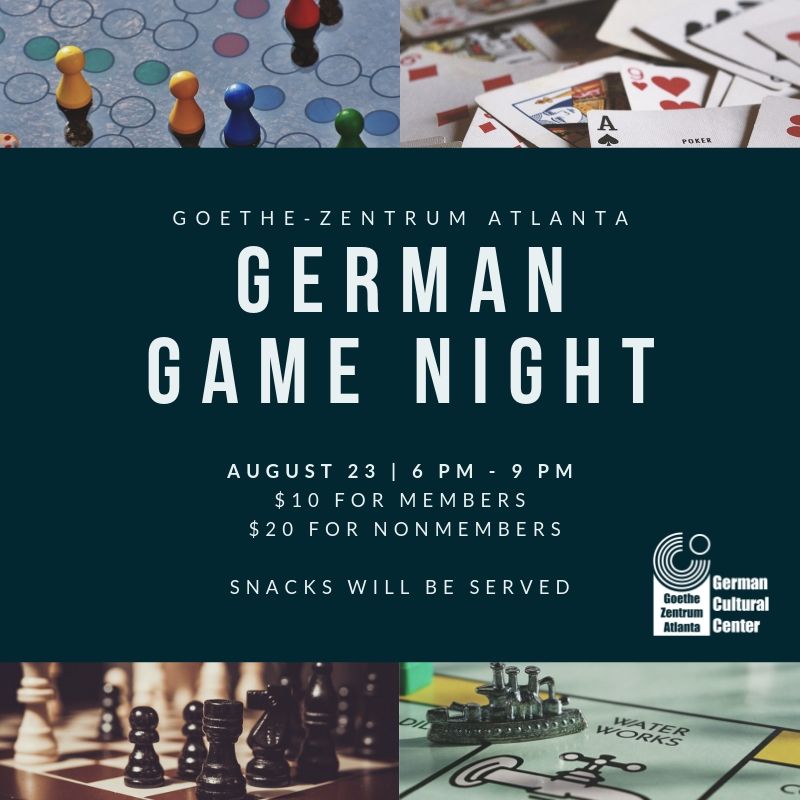 Who's up for a laid-back and fun evening at the Goethe-Zentrum Atlanta?
Join us for an evening with board games, snacks, and a whole lot of German on August 23, 2019. One of the best ways to learn a language is through games. We will offer several interacting team and individual games for you to enjoy while picking up some new vocabulary. You are also welcome to bring your favorite German game too.
Price: $10 for members / $20 for non-members
Due to construction and maintenance in our building the Game Night will be in the Berge conference room in building 100. If you park on the red level parking deck, follow signs for the 100 building, then go down a set of stairs directly to the C level. There will be a hallway to the right which will take you the conference rooms. Berge is the middle room. If you come from outside the building, enter the 100 Building and take the elevator to the C level. Exit to the left and take the hallway to your left to the conference rooms.