Event Calendar
High School Immersion Day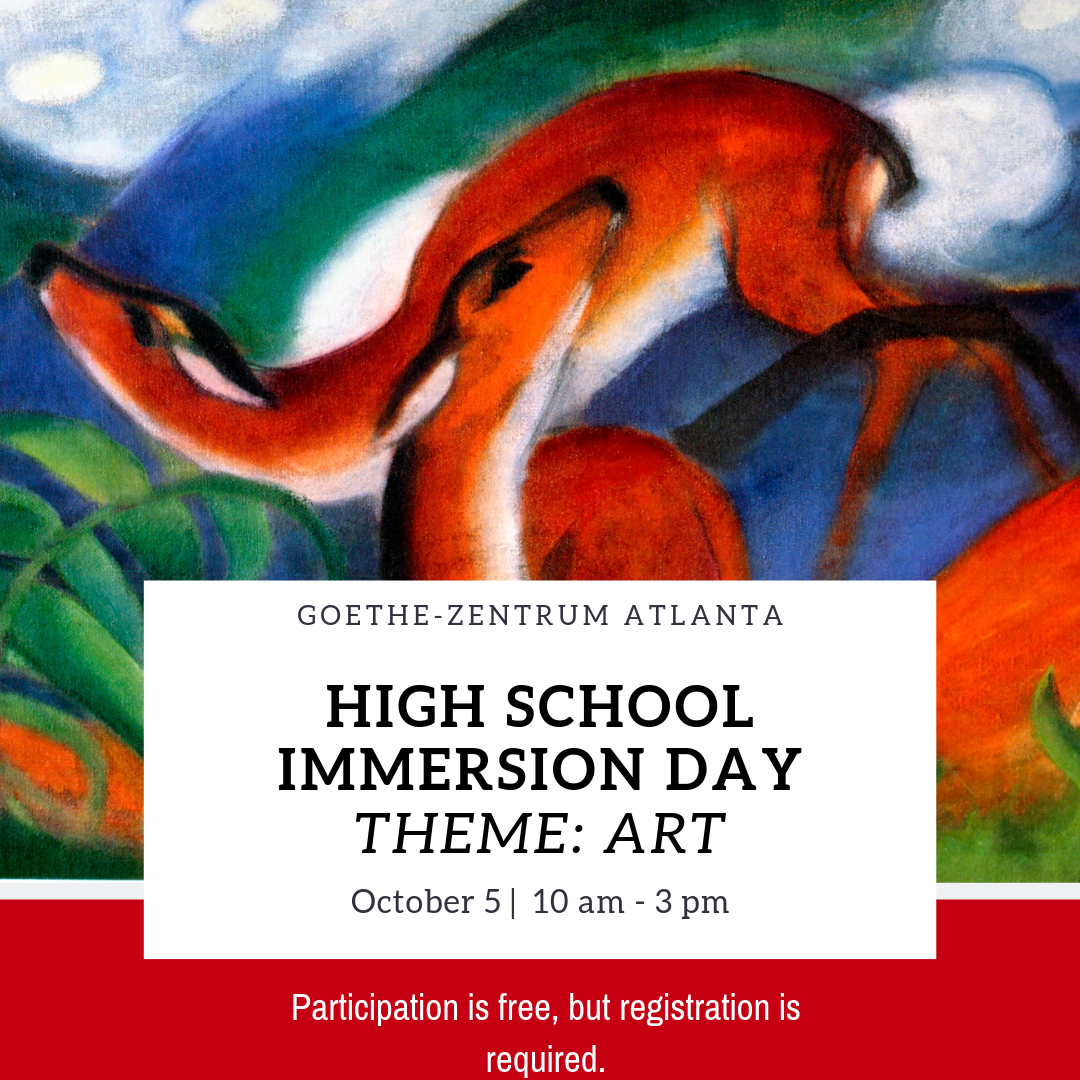 Are you in high school and in love with the German language and culture? Are you preparing for a trip abroad? Do you want to experience German in a more natural environment? If you said YES to any of these questions, our High School Immersion Day is right for you!
We are offering 5 hours of immersive language instruction with fun, interactive methods that include games and activities. The best way to learn a language is to surround yourself with the language. If we can't get to Germany for the day, we'll bring Germany to us!
This High School Immersion Day will focus on art. Students will learn about famous German artists, gain vocabulary relating to art, and have the chance to express themselves creatively through a choice of artistic activities. Please note: students do not need any artistic skills or knowledge to attend this event. Just an eagerness to immerse themselves in German!
Lunch will be provided. A minimum of one-year completed high school German is required to attend.