Event Calendar
Élysée Treaty Celebration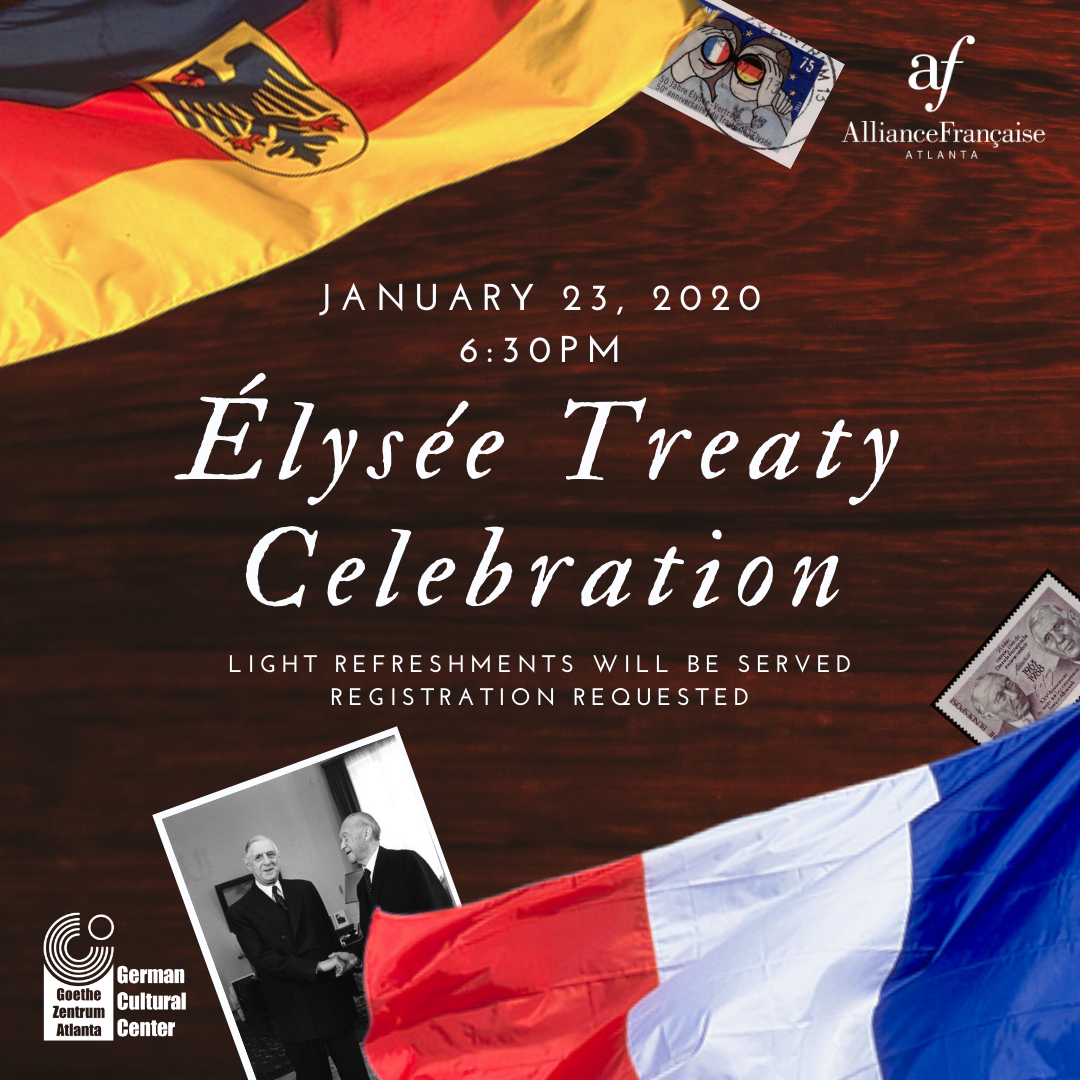 **PLEASE NOTE: Our French colleagues at the Alliance Française are hosting the registration for this event. Please register on their website using the link below:
https://afatl.com/elysee-treaty-celebration-thursday-january-23-midtown/
We are kicking off the year 2020 with our annual Élysée Treaty Celebration with our French friends at the Alliance Française d'Atlanta on January 23, 2020. We are looking forward to another year together!
As an extension of this treaty, we celebrate the Franco-German relationship between two vibrant language and culture centers. In fact, our two organizations were recognized in the Aachen Treaty earlier this year as one of five such collaborations in the world. That is truly something to celebrate!