Event Calendar
Mach kein Theater! Episode 1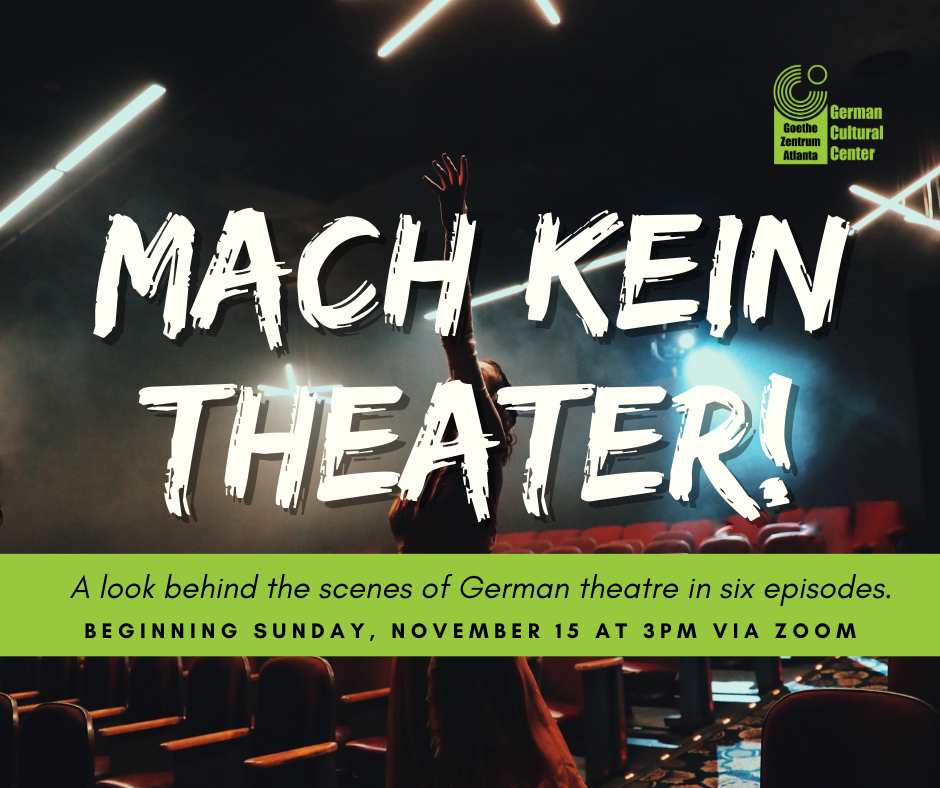 A look behind the scenes of German theatre in six episodes.
Goethe-Zentrum Executive Director Oliver Gorf invites six theatre professionals from Germany to talk about their art, their passions, and how it works in GermanY.
Episode 1: Acting in German Theatre
Our guest is Stephan Moeller-Titel – and he knows it all: from off theatre to big theatre to children's theater to TV to movies, Stephan has done everything and has a lot to tell about the life and the work of an actor in Germany. Oh, and he is a musician, too. You are in for a treat …
This virtual series is free to attend, but participants must register in advance to receive the Zoom meeting information.
BONUS: The first 15 people to register and attend* the first episode of Mach kein Theater! will each receive a copy of the book Alles Theater by Brigette Landes (https://www.suhrkamp.de/buecher/alles_theater-brigitte_landes_20016.html).
*Books will first be mailed after attendance is confirmed at the first event. Should one of the first 15 registrants not attend, the next registrants to attend will be offered the prize in consecutive order.
PLEASE NOTE: When registering you will be prompted to select the tickets you wish to order. Please type the number of tickets you wish to reserve (i.e. "1" for just you, "2" for you and a guest, etc).