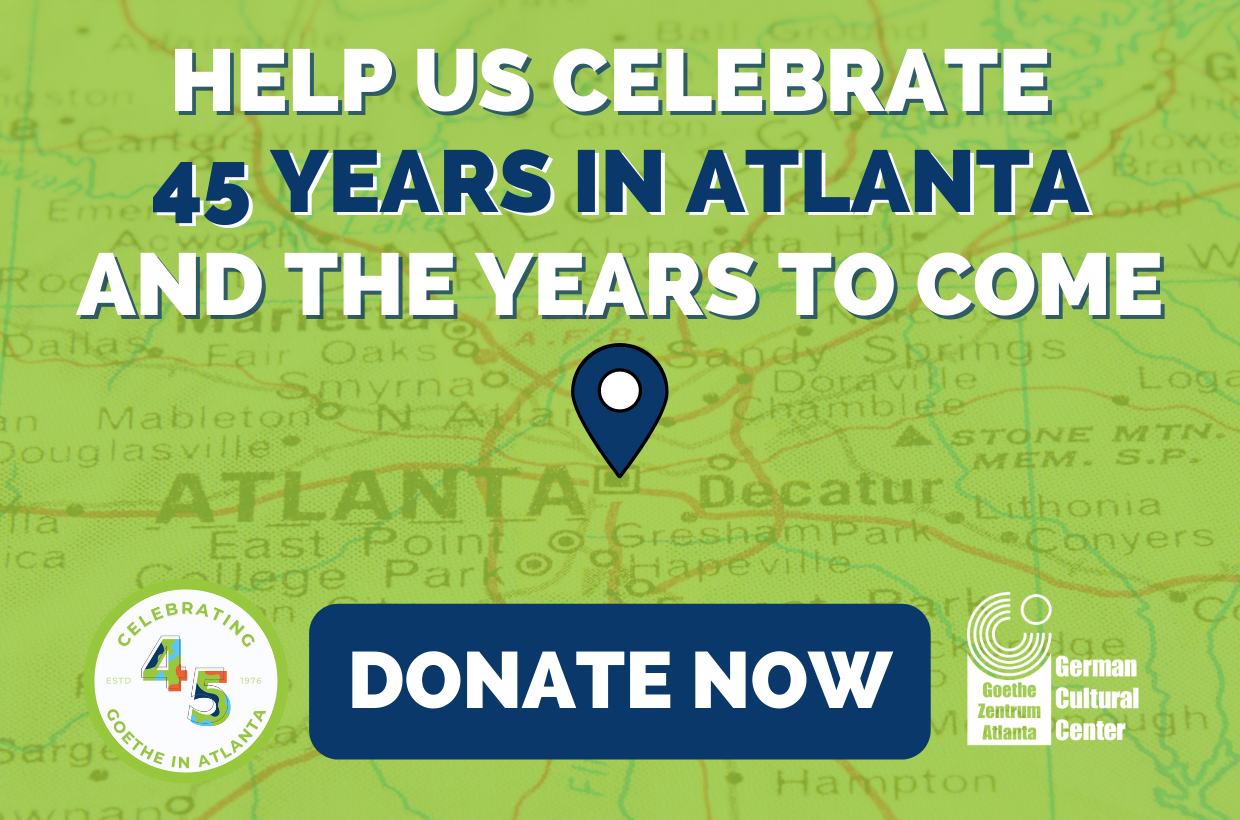 We are celebrating the 45th anniversary of a Goethe presence in Atlanta! In 1976, the Goethe-Institut was founded. After the German government withdrew its monetary support, we were incorporated as an American non-profit known as the Goethe-Zentrum Atlanta. This difficult transformation showed how community can make great things happen. 
That's the example that we want to live up to. We are about to sign a lease for the Goethe-Zentrum of the future – again in co-operation with Alliance Française and I am excited to share the news about the new location soon. Because "to build relationships and create a greater sense of community," is at the core of our new vision statement. And for that, we need a space in which people can gather and meet. To create this kind of space and expand our online competencies is an investment for the next 45 years.
We delayed our mid-year campaign to August, the month our namesake Johann Wolfgang was born, and on his birthday, August 28th from 1-4 pm in Grant Park, we will host a Goethe Geburtstag Picknick to celebrate with you.
But before that may we suggest a very special birthday gift: Your donation of $45, $450, or $4,500 or… any other amount towards our goal of $45,450 for being future proof on our way toward to Goethe's 50th anniversary!
If you prefer to make an in-kind donation, we would love to discuss other ways you can help. You can also shop on AmazonSmile year-round with "Goethe-Zentrum Atlanta" as your selected charity,  and Amazon will donate 0.5% of the price of your eligible AmazonSmile purchases to our organization.
From the whole team at the Goethe-Zentrum, wir bedanken uns!