Event Calendar
Germanic Language & Dialect Series: Bairisch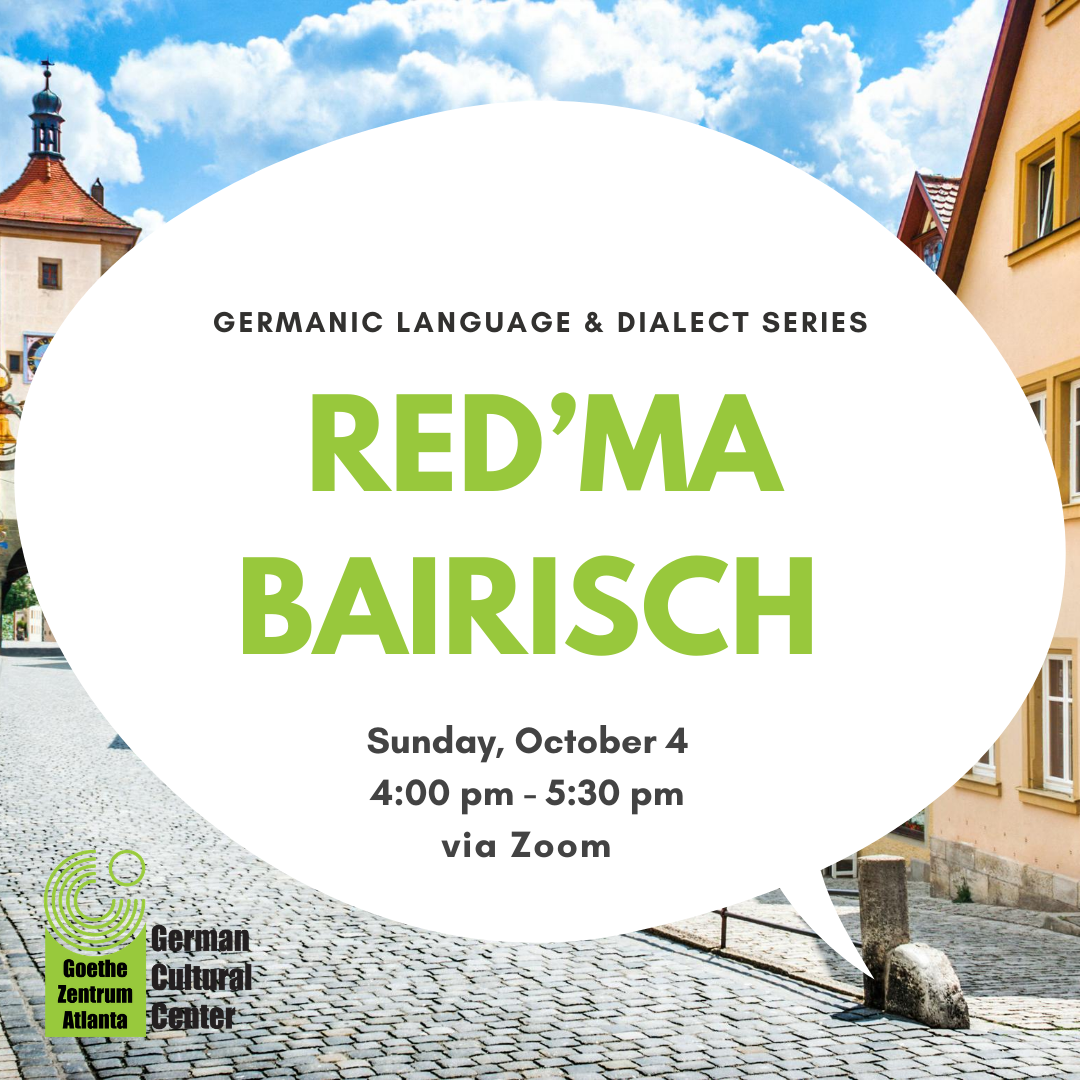 German leaners across the globe have had the experience of traveling abroad and realizing the German they learned in the classroom is not necessarily the German they hear among native speakers. Warum?
There are numerous dialects throughout all of the German-speaking countries, and even within a variety, there can be several other subcategories. Our Germanic Language and Dialect Series will present derivatives of the standard variety also known as "Hochdeutsch." Native speakers and language experts will provide background information, historical context, and numerous examples. It will be a fun, interactive afternoon as each session will explore a new dialect from a Germanic language.
Join us Sunday, October 4 via Zoom to learn about one of Germany's most popular regions and dialects: BAIRISCH (Bavarian)!
You know Oktoberfest and Schloss Neuschwanstein, but what about the dialect spoken in the southern-most state? Or the incredible impact Germany's largest state has on the country's economy? Dive into these linguistic and economic wonders with our hosts, Herr Wild aus München and Herr Höferle aus Oberbayern!
The virtual event is free to attend, but attendees must register in advance to receive the Zoom login information.