About the Goethe-Zentrum Atlanta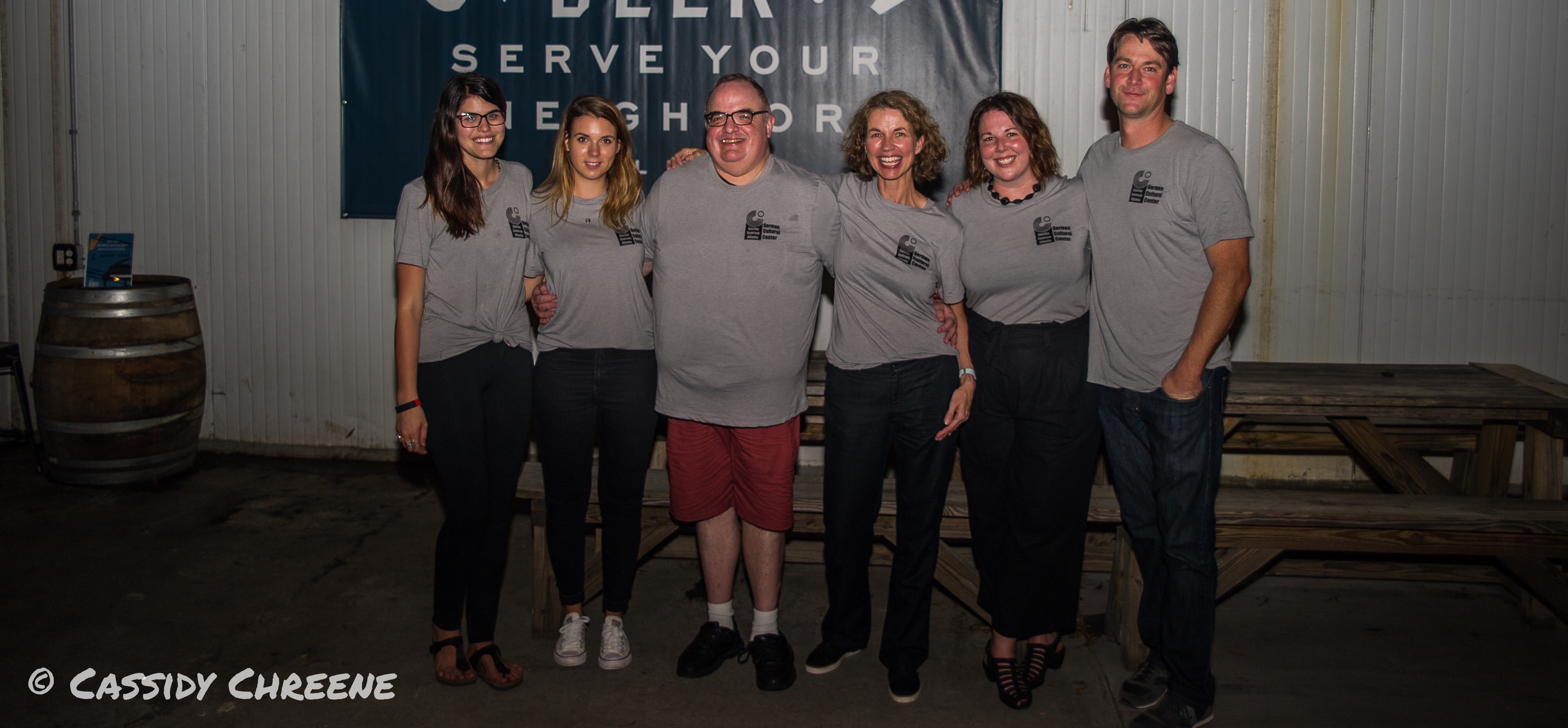 Vision
We at the Goethe-Zentrum Atlanta aim to build lasting ties between German-speaking people and the Southeastern United States.
Mission
The primary focus of the Goethe-Zentrum Atlanta is to foster cultural relationships between German-speaking people and Americans, to facilitate and co-produce projects of national as well as international scope to promote a better understanding of German culture, language, and society within the larger context of European life.
Fulfilling Our Mission
Our mission is based on two pillars: the (inter-)cultural program and the language program.
The Goethe-Zentrum Atlanta offers German language courses for all proficiency levels. Our language department also supports German teachers with materials, training, and contacts to a peer network. Internationally recognized exams are offered as well as intensive courses in Germany.
Through close cooperation with partners in the Southeast, the Goethe-Zentrum Atlanta creates accessibility to a wide audience of the best of German and American art (visual, literary, performing, and media), social and popular issues, and current events. We provide, in our auditorium and at local venues, film series, conferences, readings, exhibitions, concerts, dances, theater performances, and other artistic exchange programs.
The Goethe-Zentrum is particularly interested in exposing the communities of the southeastern United States to educational and cultural opportunities that are either absent elsewhere or which are disappearing. To this end, the Goethe-Zentrum:
·         offers a full spectrum of German language courses, fully sanctioned by the Goethe Institut, the official cultural institute of Germany,
·         makes accessible to a wide audience the best of the arts (visual, literary, performing and media) of German-speaking countries, and
·         provides a forum for discussion of popular issues and current events of immediate interest to both Germans and Americans.
Values
Collaborative Partnering – The Goethe-Zentrum Atlanta fulfills its mission through close cooperation with partners, such as local and international educational, political, and cultural partner organizations, nonprofits, and for-profits with similar missions and audiences.
Accessible Language, Outreach and Cultural Programs – the Goethe-Zentrum offers German language courses for all proficiency levels, we bring outreach programs to public and private schools and colleges/universities; we make available and facilitate complimentary and/or low-priced cultural programs.
Supportive to our Community – The Goethe-Zentrum ensures that all of its programs are supportive of the communities we serve in the Southeast. For example, our language program supports teachers of German with materials, training, and contacts to a peer network and serves as the primary provider of internationally recognized language exams; our outreach program offers opportunities for educational partners to get involved with German culture and language; our cultural program enhances the cultural life in our communities.
Trusted and Respected – We at the Goethe-Zentrum believe in creating a hospitable environment based on the values of integrity, exceptional customer service, and cross-cultural understanding.
History of the Goethe-Zentrum Atlanta
Our organization was established over 40 years ago as a branch of Germany's Goethe Institut, the premier German cultural and language instructional organization whose global policy is to foster Germany's relationships with other countries. While the Goethe Institut has withdrawn its monetary support from many of its branches in the US due to internal budgetary considerations, the Atlanta office remains an official partner of the Institut and continues the mission as an American nonprofit organization. The Goethe-Zentrum Atlanta today is the most successful fully privatized nonprofit German Cultural Center in North America. As such it holds "best practices" status as a former Goethe Institut.
The Goethe-Zentrum Atlanta has not just maintained, but has enhanced its offerings while reducing overhead costs and programming expenses. To build support, we have established close ties with many community nonprofit cultural organizations, European consulates, and businesses.