Event Calendar
Sophie Scholl Mural RIBBON CUTTING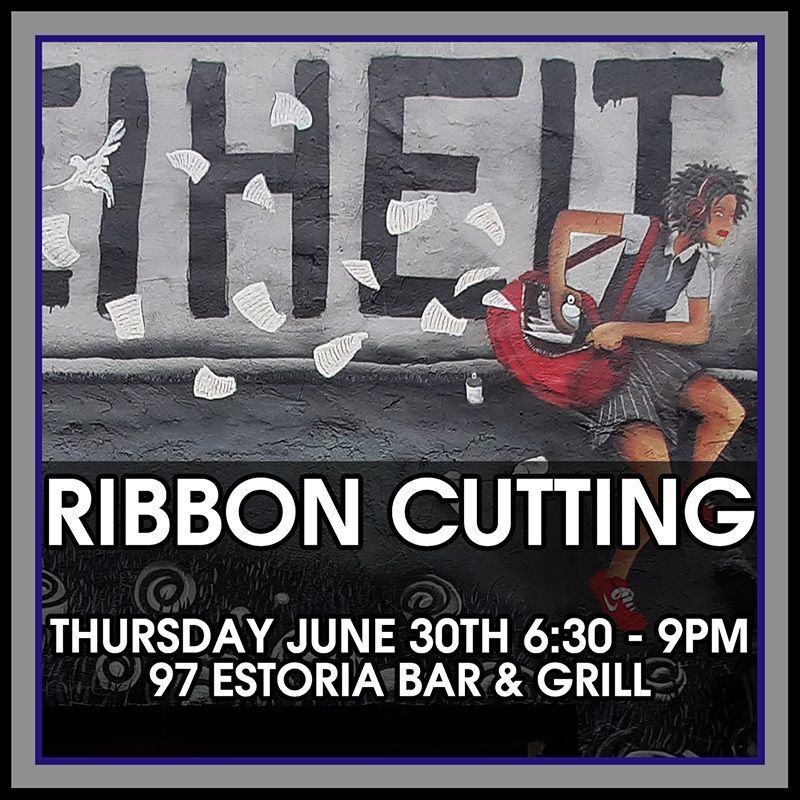 Join us at 97 Estoria Bar & Grill on Thursday, June 30th at 6:30pm for our Ribbon Cutting Ceremony and VIP Reception, featuring special guest of honor, Councilmember Liliana Bakhtiari.
Guests are invited to meet the finalists and see the finalist submissions, a series of 6 large canvas paintings featuring original work by Cathryn Bozone, Dizzy Dizzy, Krista Jones, Yuzly Mathurin, and Rebecca Shenfeld. There will be poster prints, promotional giveaways, and branded merchandise for sale.
Please connect to the Cabbagetown Initiative's website to read more about the inspiration Sophie Scholl and the White Rose, the partners in this collaborative project, mural artist Eric Nine, and the other contest artists.