Event Calendar
GAPP 50th Anniversary Reception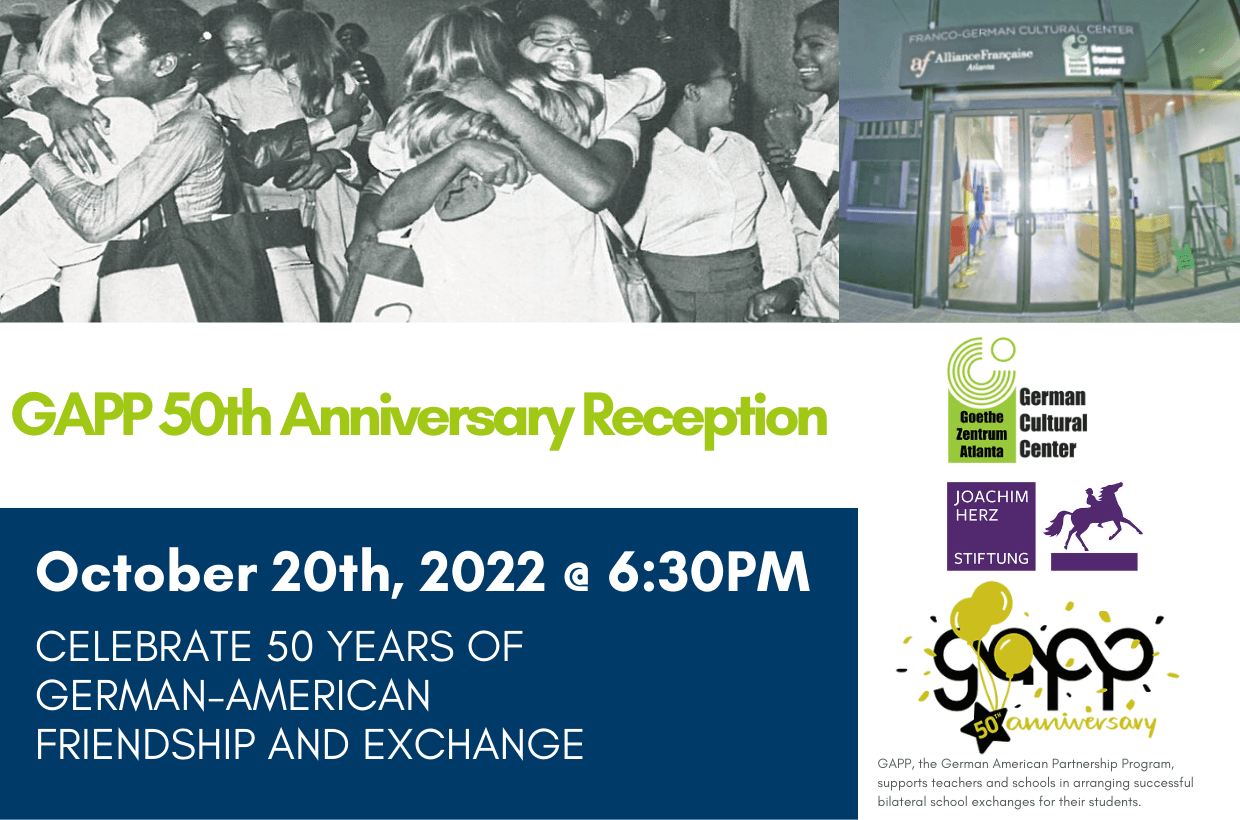 In honor of our 50th anniversary, we are celebrating a special evening of cross-cultural exchange. Together with alumni, faculty, partners, and supporters from Atlanta and the Southeastern US, we invite you to a reception at the new Goethe-Zentrum in Atlanta.
With exhibits, retrospectives, and presentations on the theme of exchange and German-American friendship, as well as the opportunity to network and share experiences, we look forward to welcoming you.
Be part of an immersive Oral Heritage Project and tour the current Thomas Mann exhibit "Democracy Will Win!" at the newly opened Goethe-Zentrum Atlanta.