Event Calendar
Democracy Will Win - Exhibit Opening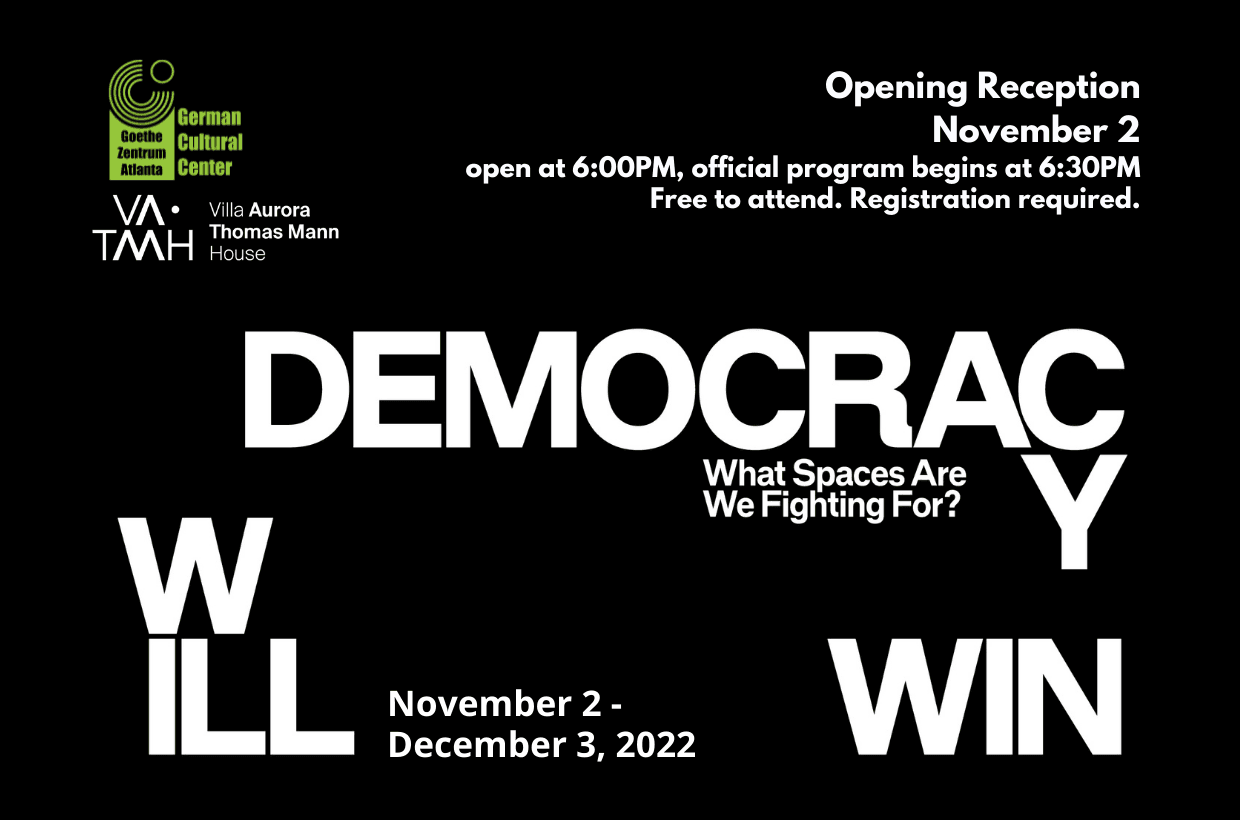 Opening Reception:
6:00PM - casual meet, greet and mingle
6:30PM - 8:30PM - exhibit viewing
The event is FREE.
Registration is required.
Please follow our "Register Now" button to let us know you are planning to attend.
Visit our page with exhibit details for full information on the exhibit and the Thomas Mann House (link below).