Event Calendar
Fighting German Colonialism in the Streets of Berlin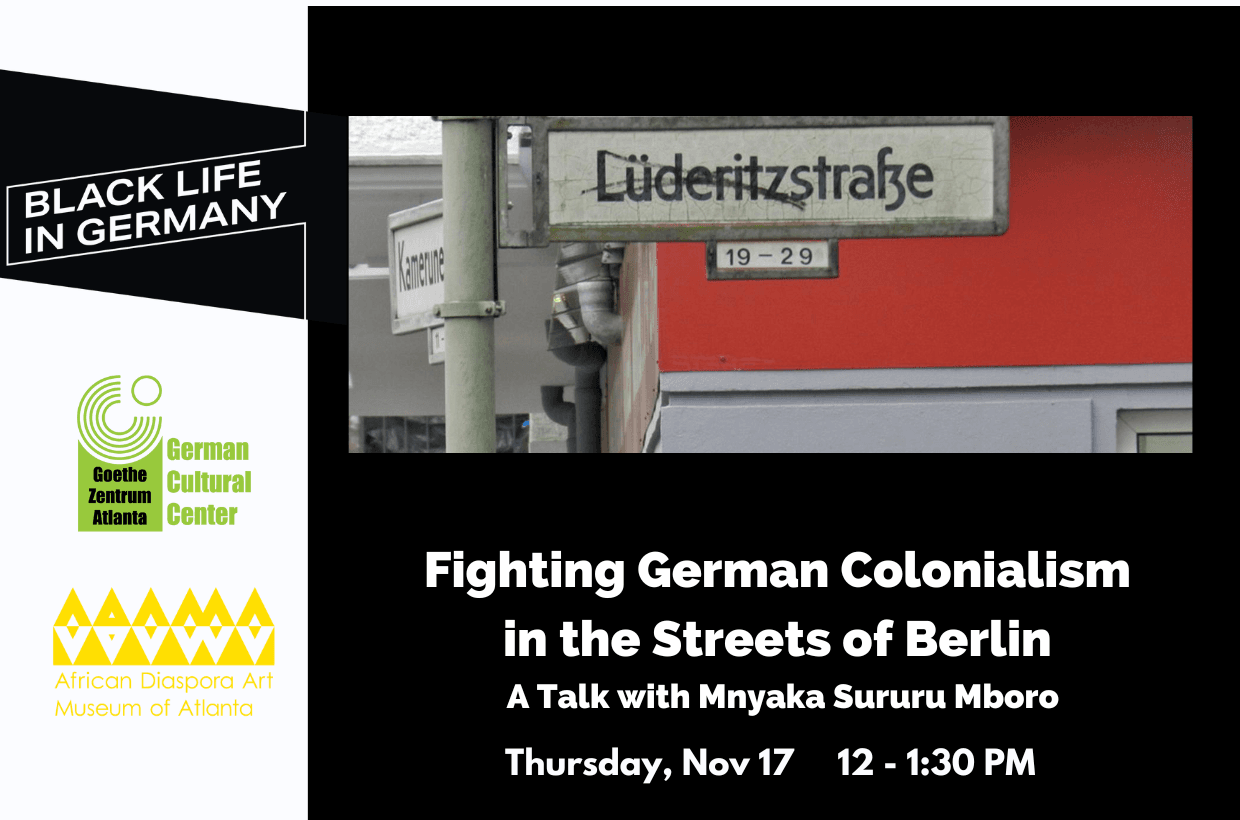 As part of our ongoing event series and exhibit "Black Life in Germany", we are partnering with an activist and guide from Berlin to bring a truly unique opportunity:
Join the in-person and virtual presentation that examines a contemporary issue in Berlin: the renaming of streets that honor Germany's colonial past.
The Tanzanian-born speaker, Mr. Mnyaka Sururu Mboro, is a teacher, activist, and regular tour guide through Berlin's so-called "African Quarter."
Mr. Mboro, a founding member of Berlin Postcolonial, and a board member of the alliance Decolonize Berlin, will be available for Q&A following his expert presentation on the grassroots efforts of lobbying for visible decolonial action in Berlin.
Any resemblance to the discussion of how to deal with monuments, street and school names in Atlanta and beyond is intended.
The event is free to attend. REGISTRATION is required to receive the virtual participation link; see registration button at the top right.
For 2023, further projects on BLACK LIFE IN GERMANY are in the making.
● Black representation in German (children's) literature
● Afro-Zensus of Black German life – results and consequences from the first ever federally funded survey trying to capture and better understand structural racism — and tackle it.
● Movie and documentary series
● Black Lives Matter Germany
Sign up for our newsletter and follow us on our social channels for updates.