Event Calendar
The Machinery of Democracy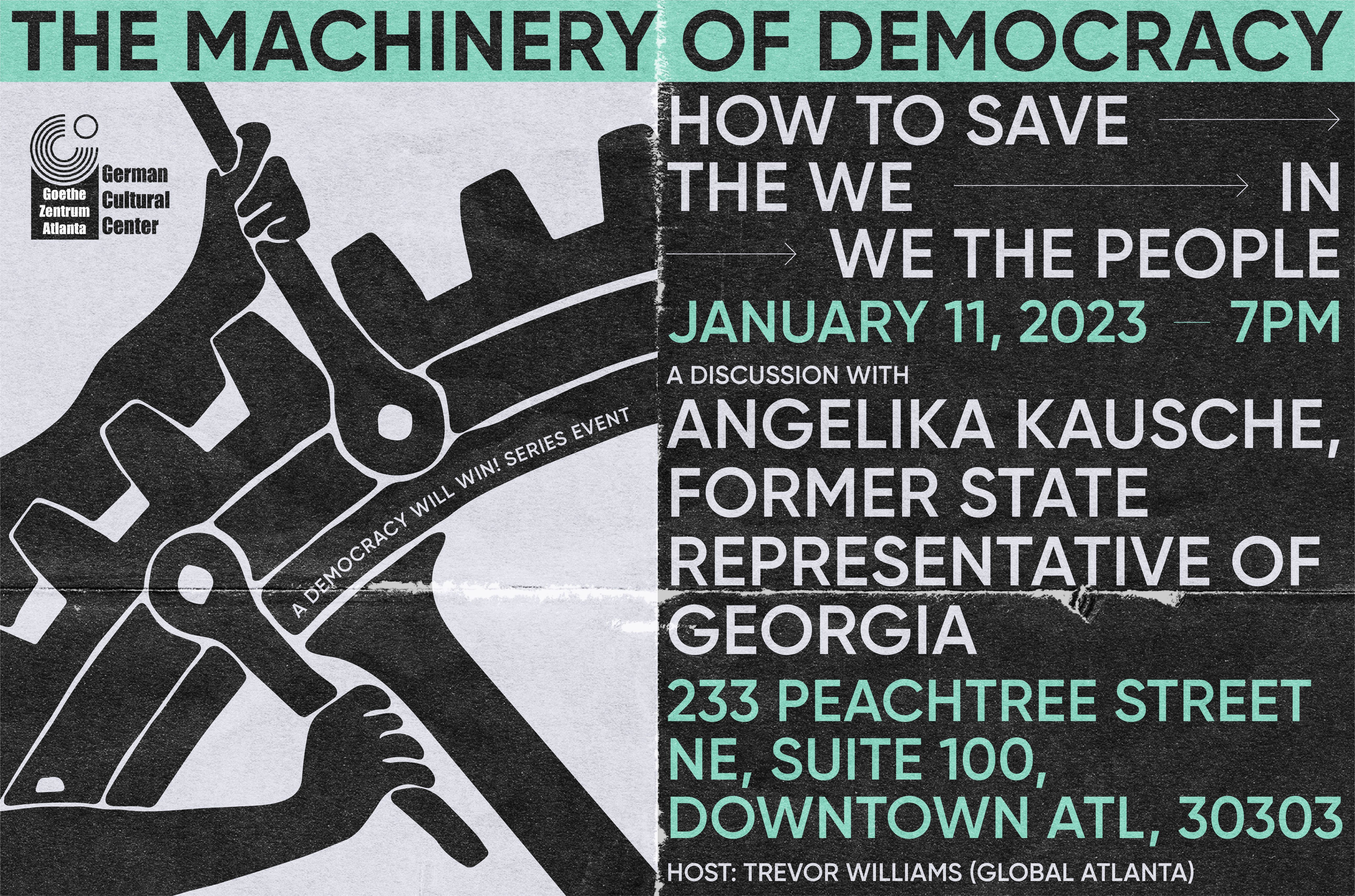 With her particular background as a German and an American citizen, former Georgia State Representative Angelika Kausche reflects on the challenges and chances to keep the We in "We the people".
How does her experience from within the machinery of democracy inform her outlook on the future of a stable democracy in Georgia, the US, and Germany?
Host: Trevor Williams (Global Atlanta)
This event is part of the programming in connection with our current exhibit Thomas Mann: Democracy Will Win!