Event Calendar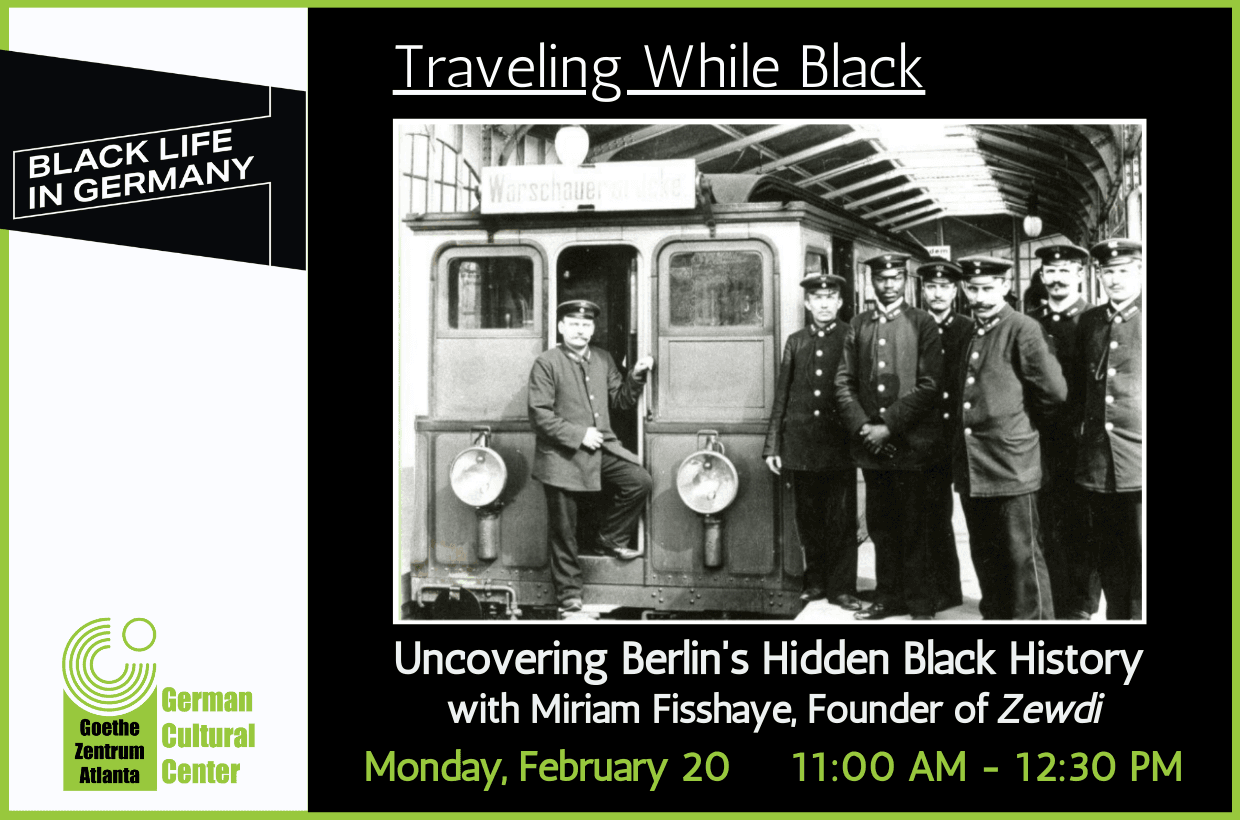 As part of our series "Black Life in Germany", Black German entrepreneur Miriam Fisshaye presents her unique business and Berlin's first black-owned travel company "Zewdi".
Zewdi offers immersive experiences and activities that explore the African diaspora community in Berlin. Not only does the company provide amazing activities and attractions for the Afro-Diaspora Community but also strives to bring attention to the black history of Germany, creating a narrative often untold.
For those wishing to learn more about the struggles, joys, and representation of the black German community in Berlin, Zewdi has created a special presentation on the subject. Through an engaging multimedia experience visitors can gain insight into how this community has shaped the city's and country's culture today. With detailed histories of key sites and figures that have made an impact on the local area, as well as interactive activities that are both educational and entertaining - it promises to be a truly enlightening experience.
_________________________________________________________________________________________________________
PLEASE REGISTER
Registration is required to receive login information for virtual participation.
_________________________________________________________________________________________________________
What sets Zewdi apart is its commitment to supporting black businesses in Berlin and beyond. If you want to support the company and are happy to receive donations via Paypal under contact@zewdi.de