Event Calendar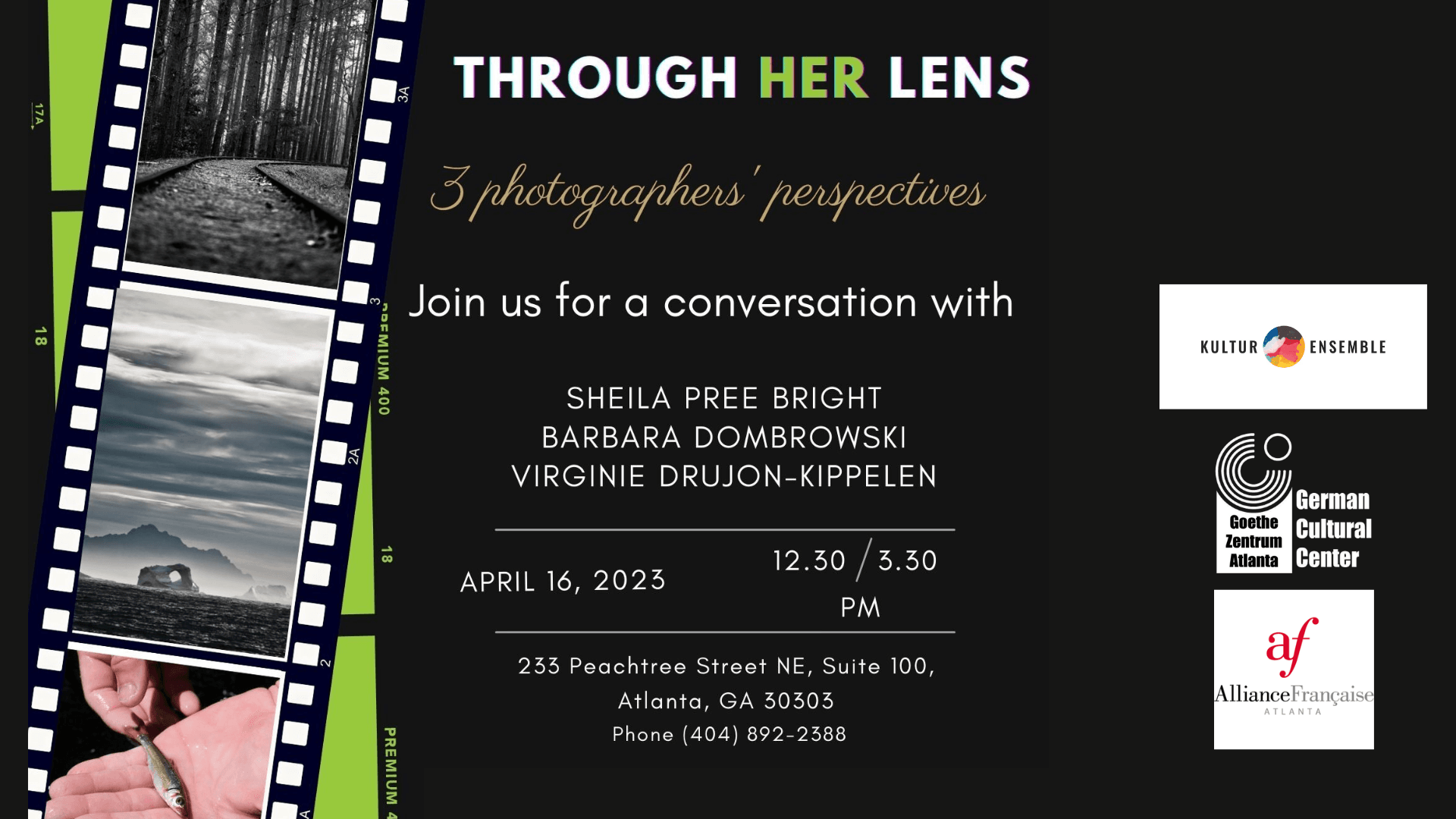 The art of photography can be a powerful tool to connect with challenging matters in an intimate way. Three photo artists from three countries will discuss how they use their art to bring attention to critical issues - and inspire action.
Sheila Pree Bright -
an Atlanta-based, award-winning American photographer. As a member of a military family, she spent her early childhood in Germany and later moved back to the United States. First commissioned by the High Museum in 2021, her series Invisible Empire captures images of Stone Mountain's infamous bas-relief and its surrounding landscape. The work reflects on the dissonance created by the remarkable beauty of Georgia while knowing of violent and hateful events that have taken place on the Land. The collective series of Invisible Empire and Behold the Land titled 'The Rebirth of Us is currently on view for the first time at Jackson Fine Art, further bolstering the artist's interest in investigating sites of generational trauma and transmuting them into a potential future rooted in joy.
Barbara Dombrowski -
a German photographer based in Hamburg. Her work is exhibited all over Europe. Her series Tropic Ice is currently on view at Goethe-Zentrum Atlanta and, in cooperation with Goethe-Zentrum, at the University of Tennessee. Simultaneously, her series "Quo Vadis, Europe?" is on display at Brandeis University in Boston. Tropic Ice is focused on indigenous communities living in climate "tipping points" on five continents, while "Quo Vadis, Europe?" analyzes the "human-nature relationship crisis" of the Anthropocene through images of devastation in Europe resulting from floods, open-pit mining, and more.
Virginie Kippelen -
born and educated in France, is an editorial and commercial photographer based in Atlanta. In her artistic work, she explores the contemporary landscape in the widest sense, investigating themes which include the sense of place, the new forms of urbanism and the future of our environment. Her series Lost in Sight is a long-term documentary work intending to restore a visual identity to a river's origin that has been lost in sight with the growth of the Atlanta airport.
Free to attend.
Please register to let us know you are coming.