Event Calendar
COMEDY: Paco Erhard "5-Step Guide to Being German" (Cross-cultural stand-up comedy from Germany)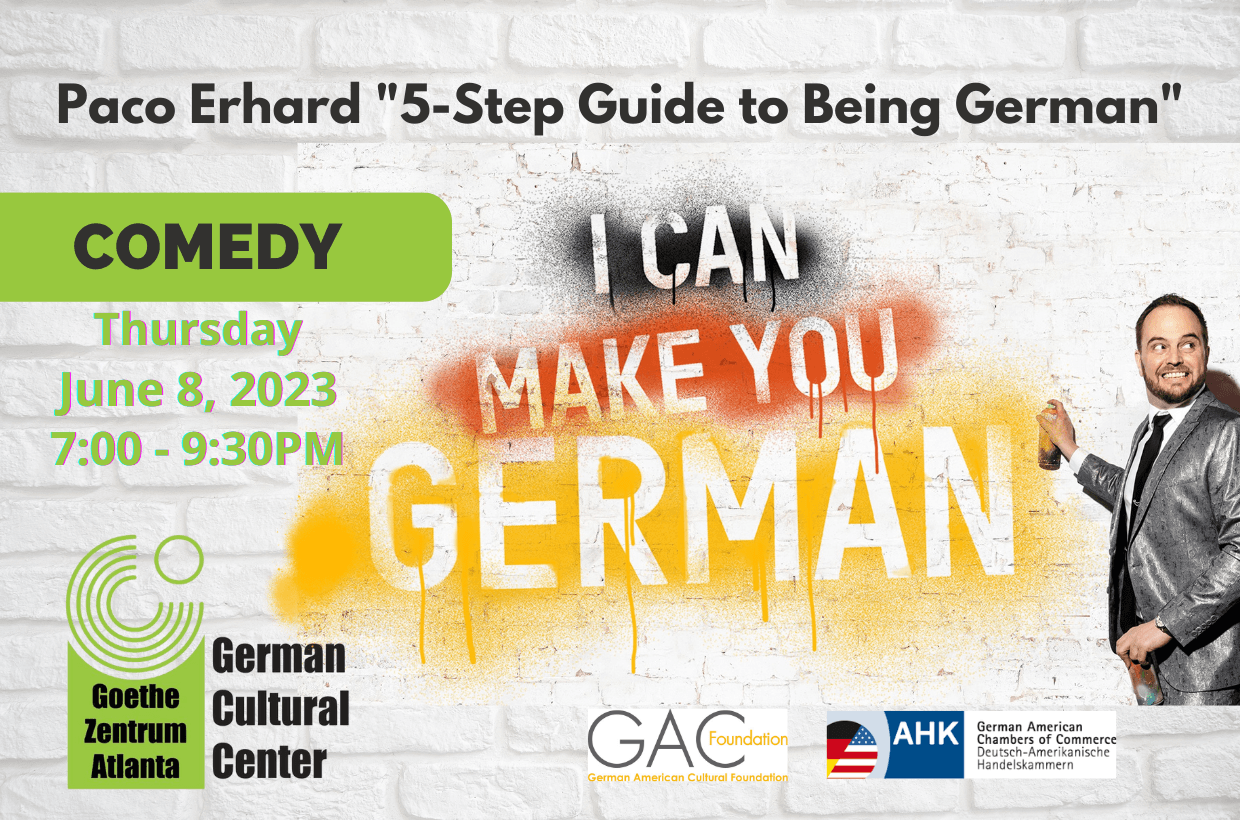 "Wanna be German? Of course you do. And now you can, as German comedian Paco Erhard teaches you how."
Sold out worldwide since 2011, "5-Step Guide to being German" is a multi-award-winning cultural comedy show all about Germany. Its aim: to inspire audiences to use humor to grow beyond their own cultural mindsets and learn from each other. All while laughing their socks off.
Paco Erhard delivers a mix of belly laughs and aha moments, using stand-up with a brain and a moral compass to deliver a universally human message. His work has international media calling him "one of the best cultural comedians in the world".
Paco Erhard shows us the Germany behind the scenes: from German bluntness ("we're not rude, we just value honesty more highly than other people's feelings") to hilarious Autobahn dilemmas, the truth about Lederhosen and how it feels to grow up with Germany's horrible past.
"5-Step Guide to Being German" has toured around the world since 2011, playing 35 different fringe festivals and comedy festivals as well as cultural centers, corporate gigs, and cultural institutions.
Paco promises a rip-roaring good time.
You will laugh. If you want. Zis is not an order.
ADMISSION:
Goethe-Zentrum Atlanta Members: $20 (see LINK BELOW to log into your account)
General Admission: $25.00
If you have a coupon code from an affiliate member organization, please apply the code when prompted during checkout.
"5-Step Guide to Being German" usually sells out.
Reserve your seats by purchasing your ticket before showtime!