Event Calendar
Goethe @ Atlanta Streets Alive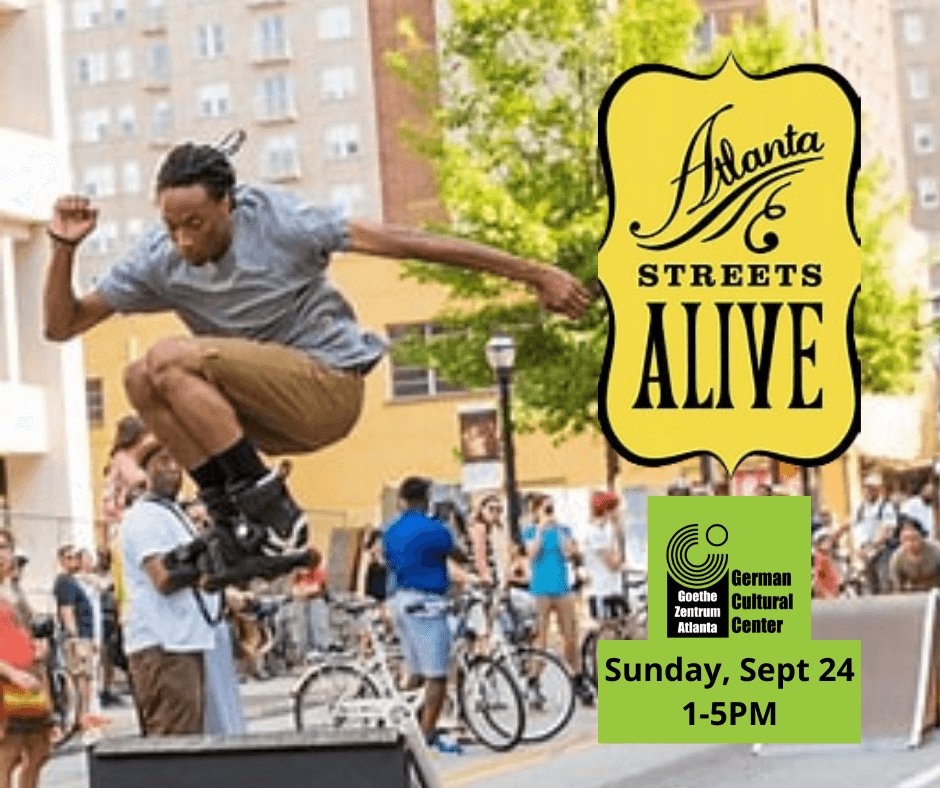 Come play!!!
SUNDAYS FROM 1PM - 5PM
SEPTEMBER 24 | OCTOBER 22 | NOVEMBER 12
Atlanta Streets Alive opens streets temporarily for constituents to bike, walk, skate, dance, and play.
The event turns the street between Mitchell Street SW in Downtown ATL to 15th Street NE in Midtown into a park space that connects our city. Atlanta Streets Alive is not a festival, parade or a race, attendees can start or stop at any point. They transform our streets, even just for a day, into people spaces.
It is FREE to the public.
Bring the family for crafts and to play cornhole and other games.
ATLANTA STREETS ALIVE has been celebrating community since 2020 in Downtown ATL.
It is part of an international open streets movement happening in many cities throughout the US, Canada and around the world.
These events were formerly managed by Propel ATL but are now managed by ATLDOT