Event Calendar
"Live, Work, Study in Germany" Information Session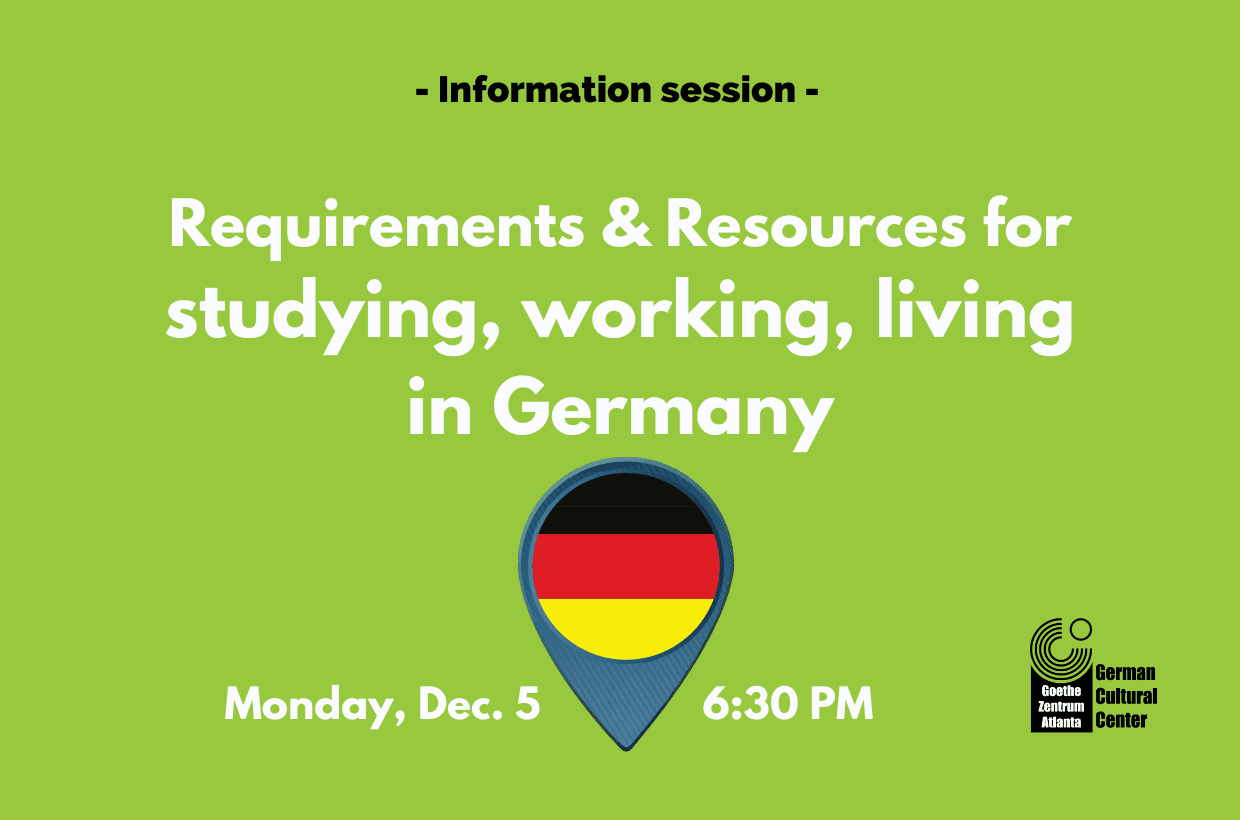 Join us for an information session:
+ study tuition-free in Germany (undergraduate or graduate school)
+ experience life in Germany as an Au Pair
+ apply for a job in Germany or become eligible for a job transfer
+ meet the requirements for different visa types
Have you learned or studied German, but never obtained a recognized official certification of your language skills?
Find out about the Goethe certified and recognized German language exams.
Understand the different exam levels of language proficiency and how they connect to your options for living abroad.
Learn about what to expect at each level and how to acquire the skills to pass the exams.
Ask questions, get answers, connect, and find out how to move forward to achieve your goals.
PLEASE RSVP through the registration link.