Event Calendar
Vernissage: Tropic Ice - Photography by Barbara Dombrowski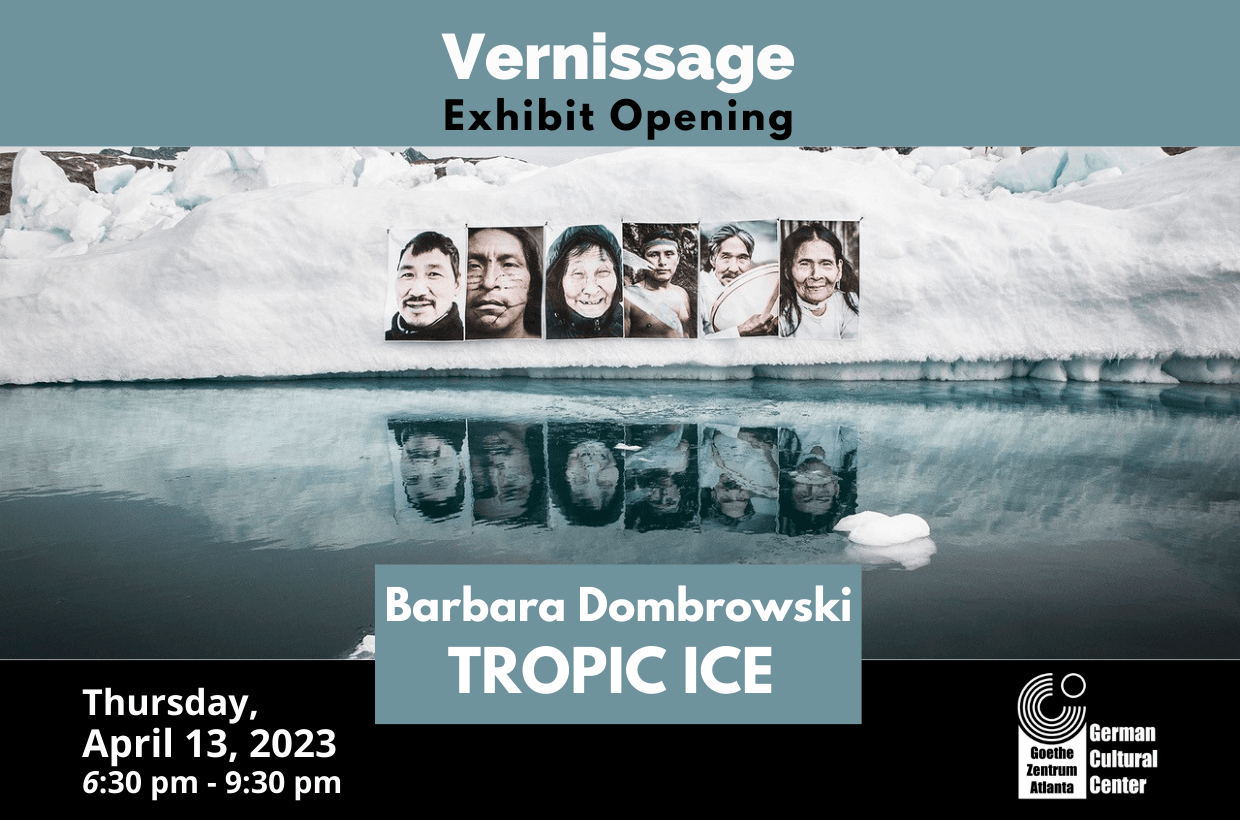 Man-made climate change not only poses a massive threat to nature, ecosystems and biodiversity, but above all to people themselves.
This is the first essential theme of Barbara Dombrowski's photo art project which began in 2010:
Tropic Ice - Dialog between Places Affected by Climate Change
In order to give people a face and to show that everything is connected to everything else, Barbara Dombrowski went to climate-relevant places on all five inhabited continents and visited indigenous peoples who live in the tension between tradition and modernity and whose habitats are threatened by external influences.
Join us and the artist Barbara Dombrowski for the OPENING OF THE EXHIBITION "TROPIC ICE"
here in Atlanta at the Goethe-Zentrum.
The artist is present.
6:30 PM doors open
enjoy the exhibition
listen to the artist Barbara Dombrowski as she describes the series of art photographs in the exhibition
enjoy sustainable, local finger foods
mingle and have fun
Special opening night program:
7:30 PM Introduction by the artist Barbara Dombrowski
8:00 PM Screening of "Pastoral Meets Tropic Ice"
Barbara Dombrowski's photography set to the music of Beethoven's Symphony No. 6, "Pastorale"; (approx. 40 mins.)
8:40 PM Q&A with the artist Barbara Dombrowski
9:00-9:30 PM mingle and continue to enjoy the exhibition
PLEASE REGISTER through the button above to let us know you are planning to attend.
Use the link below to read more about Barbara Dombrowski's art work, the exhibition and visiting dates.