Event Calendar
EXHIBITION: Tropic Ice - Photography by Barbara Dombrowski Atlanta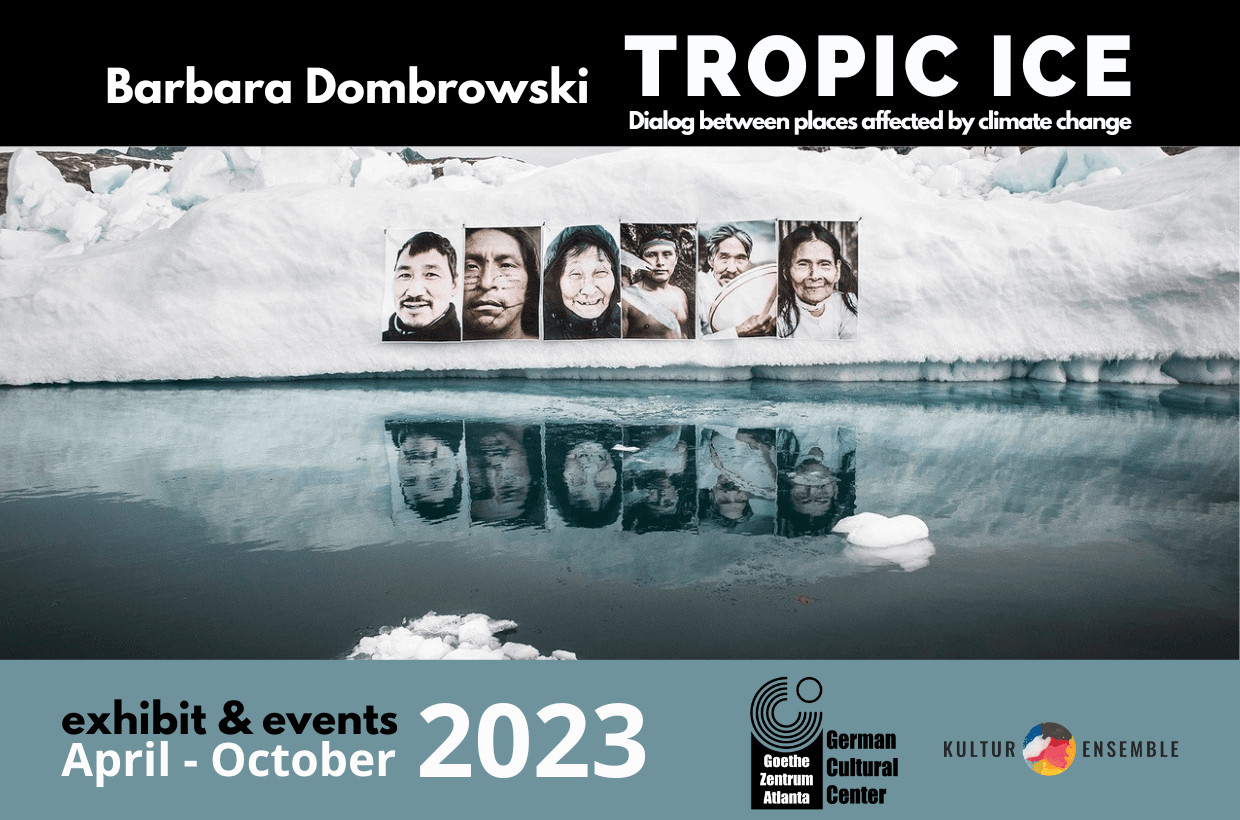 Man-made climate change not only poses a massive threat to ecosystems and biodiversity but, above all, to people themselves. This is the focus of Barbara Dombrowski's photo art project "Tropic Ice - Dialog between Places Affected by Climate Change".
The artist has been studying places affected by climate change and their indigenous populations across the globe. In her artwork, she sparks a 'conversation' about commonalities: She arranges her large-format portraits and landscape photos from different regions in such a way that these installations highlight the interrelationships between them, thus weaving a web that visually connects places and individuals across the globe.
About the Artist:
Barbara Dombrowski is a renowned German photographer and visual artist who dedicates her work to places affected by climate change. In her photography, she depicts vulnerable ecosystems and their populations. The primary focus of her art is to show how people from indigenous communities, whose lives are affected by climate change, need to negotiate an existence caught between established traditions and global modernity.
Use the link below to register for the vernissage or read more about Barbara Dombrowski's art work, her world-wide exhibits and more.
Mark your calendar for April 16:
together with the Alliance Francaise, we host 3 women photographer activists from 3 countries. (link to the event page below)
___________________________________
MONDAY - FRIDAY
12 noon - 6PM
Or by arrangement.
PLEASE contact us to let us know you are planning a visit for your group or schedule your own event within the exhibition TROPIC ICE.