Event Calendar
Schlagerparty - COME TOGÄTHER to sing along and dance to Schlager from the German-speaking countries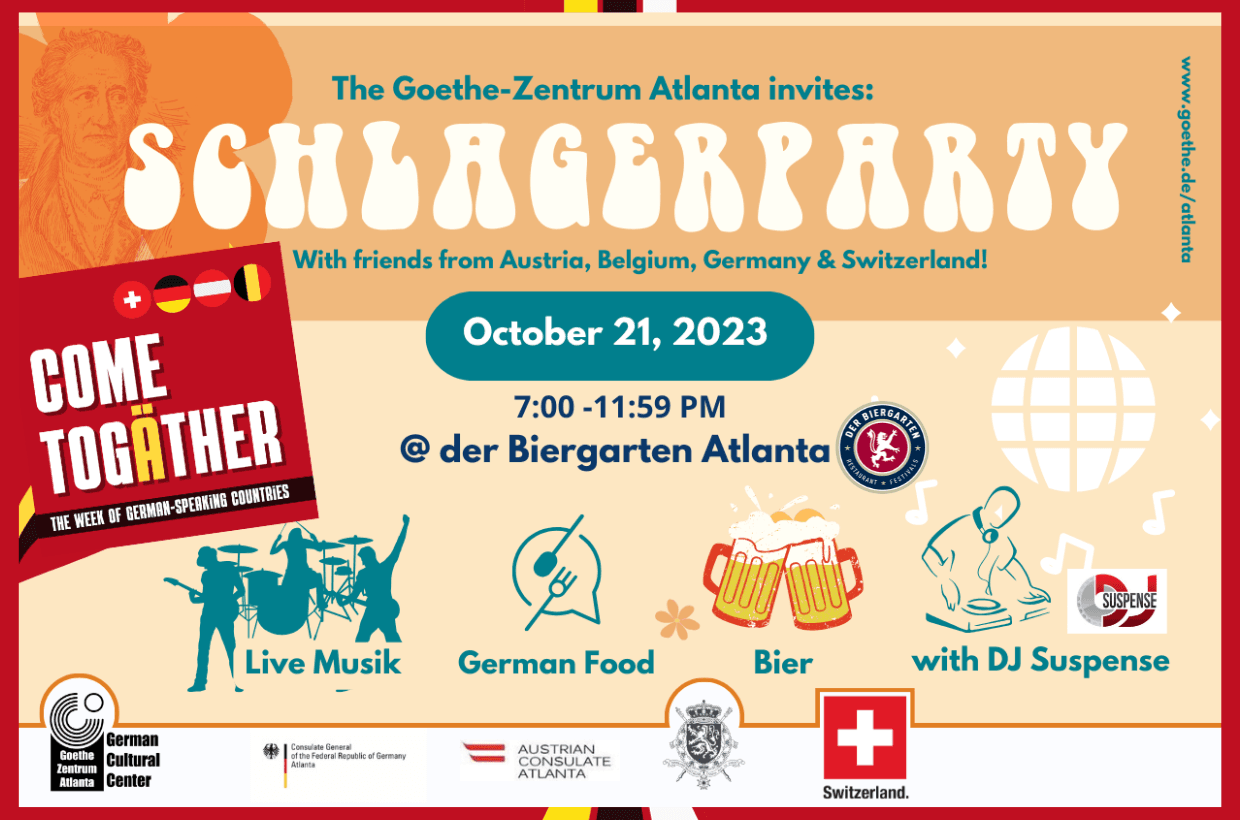 The legendary Goethe SCHLAGERPARTY is back!
This time, we celebrate with our friends from the Consulates General of Germany, Switzerland, and Belgium, as we kick off COME TOGÄTHER - Week of the German Speaking Countries celebration from Saturday, October 21 – 28.
Bring your friends (from all countries and walks of life) as we dance the night away and celebrate, sing along, shimmy, shake, and dance to German-language Schlager from Austria, Switzerland, and Germany all night long.
Der Biergarten is graciously opening their entire space to us, and the party begins at 7:30 pm.
Let's enjoy their wonderful German food and beer offerings (DANKE Paulaner for the continued support!).
Let's pack the place!
We also have a special, live musical performance for your enjoyment.
The Stefan Bauer Band is going to inspire us to sing along to our favorite tunes from German speaking countries.
DJ Suspense presents old and new favorites across decades.
A $10 cover charge will be taken at the door to offset costs.
Der Biergarten will donate a portion of the evening's sales to Goethe-Zentrum Atlanta.
We are a non-profit organization. Fundraising events and donations make the wide variety of cultural programming possible.
*** Parking in and around der Biergarten is limited. We strongly suggest public transportation / ride sharing. ***
+++ A "COME TOGÄTHER - Week of the German-speaking countries" Event +++